For accomplished international model, Aminat Ayinde, growing up in Nigeria and New York City has seen her enjoy the career of being a successful model around the world. The former America's Next Top Model (ANTM) contestant now has her sights set on becoming a respected actress and working in production. She spoke to ZAlebs about her hopes and dreams for the future - in both fashion and film.
Growing up, did you always want to work as a model?
I left Lagos when I was six years old and my family moved to New York City. I never had aspirations to become a model. I grew up wanting to be a doctor, either a paediatrician or a plastic surgeon. By my second year in university, I knew I would get into Physical Therapy and concentrated in Pre-Physical Therapy classes. I took lots of Science courses mixed with exercise and movement science courses like Kinesiology mixed with Anatomy and Physiology as well as the Genetics, physics, Organic Chemistry and Cellular Biology courses.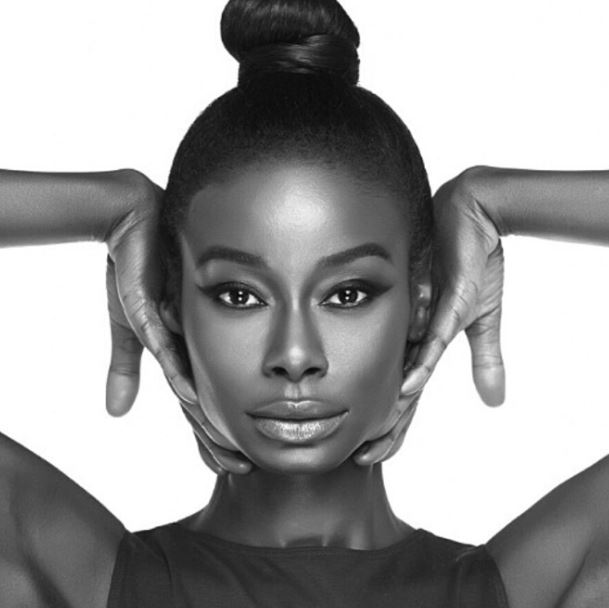 What attracted you to the world of modelling?
I was always intrigued by the how influential the fashion industry is in all aspects of the world. My mother is a huge fashionista and one of my biggest inspirations when I look back at my childhood. She was always travelling buying beautiful quality bags, shoes, jewels and fabrics from all over the world. Modelling happened accidentally while I was on Spring Break during my junior year at William Paterson University. I was scouted in Miami and was asked to audition for ANTM Cycle 11. I didn't go ahead and audition because I was so sure I was going to be a doctor and my parents wouldn't even entertain the idea of me becoming a model.
You've been in SA for a while now. How did you end up here and what's the experience been like so far?
Yes, I live and work in this beautiful country and it has been a whirlwind of an experience. I love SA especially Cape Town as that's where my New York agency, Muse Models, sent me to help build my modelling book/portfolio in order for me to get some editorials and swimwear images in my book. I came here and fell in love with the beautiful landscape, the people, the food and was blown away by how beautiful and diverse South Africa and especially Cape Town is. Not to mention the work was really good. I was always going to castings, shooting, working, constantly busy. I am happy to say I love Cape Town and I'm so happy to be back in Africa. It has been a blessed and amazing experience thus far and I am motivated to do more here in SA and in Africa as a continent.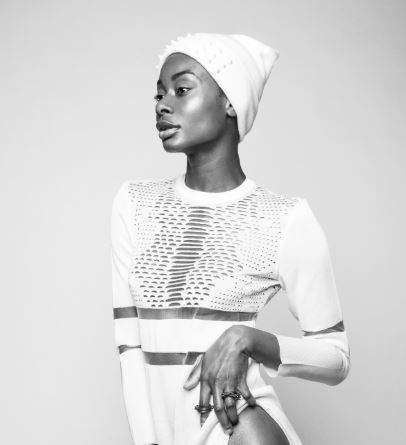 What are some of the campaigns you've worked on?
I've worked on a few different campaigns here, for Adidas South Africa, Ackermans, Foschini and had my first ever Magazine cover for Ackermans and for a Russian magazine called BAKU. I also booked my first Television Commercial for Jameson Irish Whiskey which aired at the end of last year and early this year.
What's your dream movie role?
That's a tough question, right now I would love to be a part of Marvel Comics' new movie for the role of Storm. I think that'll be a brilliant break out role and I'm a physical and action girl. I also would love to be in a David Fincher psychological thriller - he's a great director and a genius in that category.
Do you see yourself more in front or behind the camera, and are there any specific stories you're wanting to capture in a film?
I see myself doing both but I must admit I love the thrill and adrenaline of being in front of the camera. Seeing yourself transform into something or someone else is pretty amazing.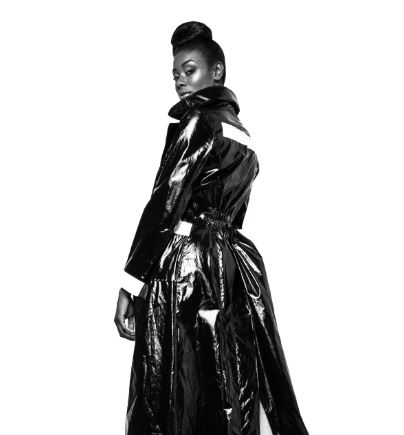 What does the rest of 2015 hold for Aminat?
The rest of 2015 looks very promising for me. I plan on doing some presenting here in SA and Nigeria, as well as doing more acting - maybe a role in a South African or Nigerian produced film or TV show. As far as modelling I would like to book more campaigns, as well as grace the covers of prestigious South African magazines like Elle, Marie Claire, Cosmopolitan, Women's Health, GQ and True Love.
What's the best advice you can give to any woman/teen who wants to enter the world of modeling?
Do your research, take it seriously and understand that you are entering a business as an independent contractor. Your agency works for you and not the other way around. Most importantly be confident and believe in your own greatness.