Death came to soon for the promising young actor, Sibusiso Khwinana's from the film
Matwetwe
.

Sibusiso Khwinana was one of the lead actors in the South African comedy film 'Matwetwe' produced by
DJ Black Coffee
and comedian and actor
Kagiso Lediga
.
On March 2nd 2019, at a Matwetwe screening at Sterland in Pretoria, Khwinana was reportedly stabbed by a cellphone thief and died. He was just 25.
Read more about the rising stars murder here
Now according to
eNCA
, there has been progress in the young star's case. There have been three murder suspects, who have been identified but no arrests have been made as yet.
According to the Gauteng Premier David Makhura, these suspects have been identified in Khwinana's murder and the necessary evidence is being gathered before bringing them to book and hence the delay in making arrests.
Khwinana's family have issued a plea to those involved in their son's murder to come forward and allow them to obtain closure from his death.
The young man's murder has again highlighted that South Africa has a violent nature for conflict. Following Khwinana's death, Black Coffee tweeted:
During an interview with
IOL
, ahead of the "Matwetwe"'s premiere, Sibusiso had a lot of dreams and aspirations he was looking forward to in the future.
"The first thing is to do well at school. I want to impress my parents and my family. The second thing I want for 2019 is to take my craft to another level - in both theatre and film. It was an honour to get an Ovation Award in Grahamstown last year, so this year I have to take it to the next level. I also facilitate and teach drama at the State Theatre so the third thing I want for 2019 is to see the people I groom doing great!"
Sibusiso's Memorial service is currently taking place in Soshanguve and his funeral will be on March 9th.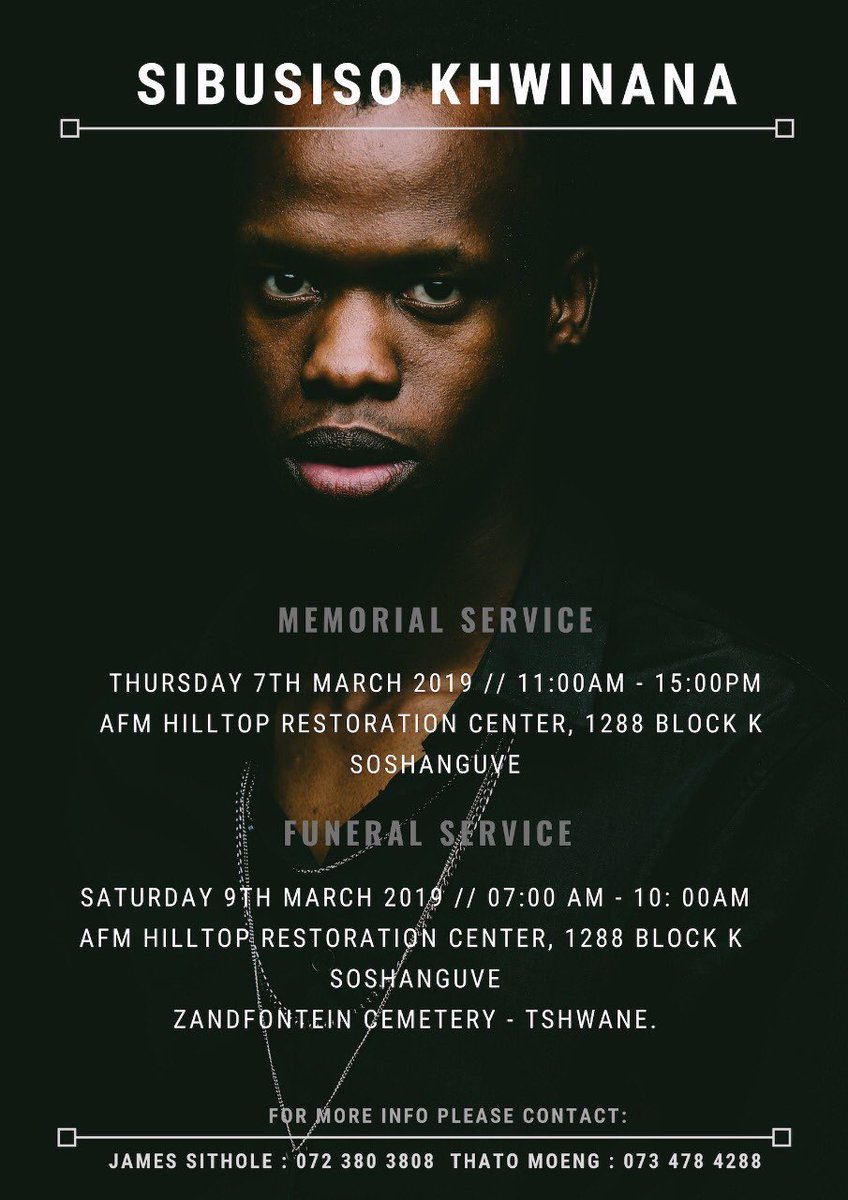 We offer our condolences to the Khwinana family and may the young star, rest in power.
Read next: AKA On Yet Another Twitter Rant
Main Image Credit: Twitter.com