South African actress and musician
Sindi Dlathu
is best known for playing the role of 'Thandaza', Ranthumeng Mokoena's wife in a South African soapie called '
Muvhango
'. She is now more popularly known for her role as Lindiwe on The River. Here is how she made her way to the top of the film industry.
Sindi Dlathu Family

Sindi Dlathu likes to keep her family life private. She is married to Okielant Nkosi and they have two kids. Sindi also has a twin, Zanele Sangweni.
Sindi Dlathu Age

Sindi was born on the 4th of January 1974 in Meadowlands, Soweto Johannesburg in the Gauteng province of South Africa. She is 47 years old.
Sindi Dlathu Career
When she was 12 years old she entered a talent competition called A Shell Road Fame. Even though she didn't win, she managed to reach the finals. She then received mentorship from Mahotella Queens, a member of the famed South African Mbhaqanga band.
Dlathu managed to get cast as the lead role's understudy for the stage version of
Sarafina
, . She has worked with
Whoopi Goldberg
and thereafter got commissioned as an assistant choreographer to Michael Peters.
She the US with the play for four years and then went back to school in 1989. She completed her matric in 1996. The next year in 1997 she joined the FNB Vita Award-winning Game.
In 2017, being the talented actress that she is, Sindi Dlathu held a Master Class in Botswana. She invited aspiring actors who she advised and guided on how to improve their craft.
In
Muvhango
, Sindi was given the role of Nomthandazo "Thandaza" Buthelezi. She grew her character over the years from a minor role to one of the main characters on the show.
Her decision to leave Muvhango was not an easy one as she had spent so many many years on the soapie and had gained so much fame through it.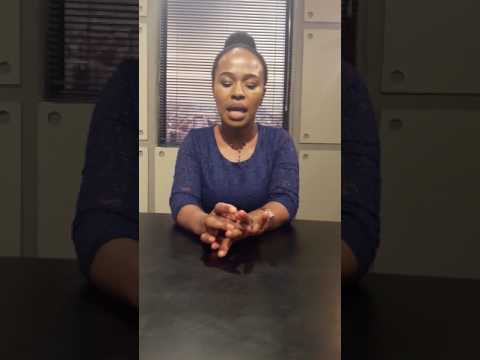 The River
Her performances on
The River
have not gone unnoticed. Sindi Dlathu plays Lindiwe Dikana, a diamond mining magnate who is in the possession of a diamond found in Cullinan. The diamond is apparently worth millions of Rands. Lindiwe is smart, a woman who thinks on her feet and will go to any lengths to defend herself and her family.
When we watched
The River's first season
, we were immediately drawn to the show. Sindi caught our attention as Lindiwe when she tried to bury Tumi (who is her biological daughter on the show, but she didn't know at that time) alive. Tjoo, See how Lindiwe will do anything to get rid of anyone that wants to get in her way.
Her latest performance on season 3 with her daughter Mbali Dikana set Twitter ablaze with their Oscar-worthy performances.
Television Roles
These are the various television shows Sindi Dlathu has played a role in:
Escape from Angola
Muvhango
Married
Sarafina
Generations
Ngempela
Soul City
The River
Sindi Charity
Earlier this year (2021) Sindi went out of her way to give back to her fans. She organised a luncheon for her female fans who she calls "Daughters of Sindi" where she got to meet and thank them for their love and support. She also gave away 3 matric dresses to her daughters of Sindi to help them feel beautiful and empowered on their big matric dance day. She hopes to be able to organise more events and give back more to her community of supporters
Sindi Awards
2021 SAFTA Best Actress Telenovela in The River - Winner
2020 SAFTA Best Actress Telenovela in The River - Winner
2020 DSTV Mzansi Viewers Choice Awards Favorite Actress - Winner
2019 SAFTA Best Actress Telenovela in The River - Nominee
Sindi Dlathu Controversy
Sometime in 2019, it came to light that
a skin care company was using Sindi's name to advertise their brand
. Yes, the actress surely has got beautiful skin and although she had branched into the skincare beauty industry she was aggravated by the company that was using her name to make money. She denied having any association to the company.
At one point, Sindi Dlathu was said to be suffering from HIV. These speculations came after she played the role of an HIV positive patient in Soul City, a TV drama series. But Sindi assured her fans that she is negative and is healthy.
Sindi Dlathu has always had a love for acting from a young age and she's done nothing, but work hard to get to where she is today. We hope to keep seeing more from this talented actress.
Read more:
Terry Pheto Biography: Age, Family, Career, Movies, Awards, Relationship, Net Worth
Dineo Ranaka Biography: Age, Family, Career, Reality TV, Boyfriend, DJing, Controversy
Ayanda Thabethe Biography: Age, Family, Education, Career, Boyfriend, Controversy, Fitness and Health

Main image credit: zkhiphani.co.za