The road to LOLs is paved with comedy and
Skhumba
likes to drive down that road. When you talk about comedy and SA's top comedians, Skhumba's name immediately pops up.
He has the charisma needed to hold the audience's attention for an extended period, enough to build upon a joke that will have you on your knees with laughter.
Here's a look at the life of one of Mzansi's top comedians, Skhumba Hlophe.
Skhumba Mourns Bob Mabena
They were known to be the best of friends and when they got together on the radio on Kaya FM, listeners were guaranteed to have a good time.
Comedian Skhumba Hlophe
, broke his silence following the untimely death of trailblazing entertainer and veteran broadcaster
Bob Mabena
. Skhumba took to Instagram to express his shock and said he had not stopped crying. In a post he wrote "Haven't stop crying..... Hade Authi Yam," accompanied by heart break emojis.
Skhumba will always remember Bob Mabhena as he helped spearhead Skhumba's career.
Skhumba Age

was born on the 31st of August, and he hosts his annual show Skhumba's Birthday Comedy Extravaganza on the last Friday of August to commemorate his birthday.


Skhumba Hlophe Family

grew up in Tembisa in the north of Johannesburg with his grandmother, Leria Hlophe, in her four-bedroom house. Believe it or not, comedy was never a thought in Skhumba's mind because he always wanted to be a lawyer. He admits that his intentions were cut short because he was not exactly the smartest kid in the block. He says he was not at the bottom of the class, but he also was not at the top tier.

His mother worked at a dry cleaner and could not afford to pay for his university tuition. So for him to get through tertiary education, he worked at SACP for 13 years, but he quit in 2016. It took him four times to finally matriculate and by then he was already 22 years old.
Skhumba is also the family man who loves to spend time away from making everyone laugh, with his family. He was overjoyed when
his son was born in 2018
.
Skhumba and his wife have a 12-year-old daughter and a 7-year-old son together, and he openly declares his devotion to his children. He had his first born in 2006, who sadly passed on when he was 9 weeks old. Skhumba revealed that this broke him to the core in ways he never imagined before.
Skhumba Hlophe Career
He got his first chance at a live performance when a good friend of his talked him into doing a comedy show at Caprivi in Tembisa. Skhumba thought it might be too ambitious and it turned out that he couldn't have been more right.
No one actually turned up to watch the performance. Even with
Tol Ass Mo
as part of the performances lined up for that night, it was actually a flop. talk about a disaster, right.
In 2010, he was he was invited to perform at Monwabisi Grootboom's 99% Xhosa Comedy show in Port Elizabeth and that is the night that changed his life forever. 2011, he was a featured comedian in the first edition Stand Up Zulu festival at Playhouse in Durban and in 2012 he was one of the Nubreed Comedy's Young Gunz appearing at Soweto Comedy Festival. Skhumba went from being a no man show to having all his shows sold out.
He became a contributor at the SABC1 youth talk show Mzansi Insider in 2012. Hlope landed a guest role in the third (3rd) season of the SABC1 sitcom Ses'Top La in 2016. He also appeared as a guest on an episode of Zaziwa aired on 30 June 2016.
In 2017, he became the host of the SABC1 comedic talk show Throwback Thursday. He co-hosted the advertiser-funded motoring review show Change Down with
Boity Thulo
, on Mzansi Magic between May and July 2017.
However, no one can say they do not enjoy listening to Skhumba in the morning on his morning show on Kaya FM. Gets you in the right mood to face the day.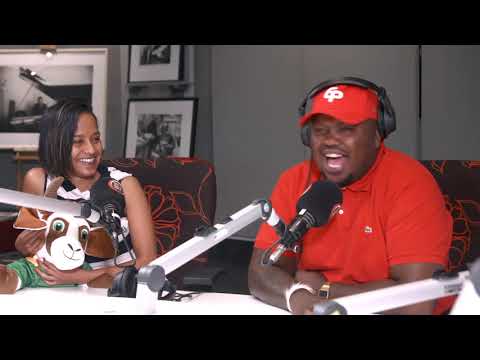 You can catch Skhumba on Kaya FM every Friday morning where he has a weekly feature show called Good Friday. Skhumba and Ndumiso Ngcobo host the show together where they look for the funnier and lighter sides of politics in South Africa and life in general. The show airs from 6 am to 9 am.
Skhumba is a man with many talents. In 2018,
he joined the cast of Lockdown
as officer Tshabalala.
These are the other shows that Skhumba has appeared on.
#TBT – Season 1 & 2
Change Down – Season 1
It's OK We're Family – Season 1
Mzansi Insider – Season 2
Ses'Top La – Season 3
Taxi Ride – Season 1
Thandeka's Diary – Season 1-3
The Comedy Central Roast – Season 3
Zaziwa – Season 4
Skhumba Hlophe Controversy

In the year 2016, there nation wide protests by university students because of the high tuition fees they were required to pay. During those protest some students even went to the extent of protesting half naked in a plea to have the police stop attacking them.




However, it seems this time, Skhumba might have made light of a very important issue and he went too far. He made a comment about the women that were topless during the protest when he said


"What kind of students study at Wits? Is Wits now like Sassa with old women? How are they students with silver stripes [stretch marks] and saggy breasts.


Skhumba Hlophe Charity
Besides his work in comedy, Skhumba started a charity foundation where he donates wheelchairs to disabled people from disadvantaged communities. He likes giving back to his community.


In his work for doing good for the community he even has his friends like
Mpho Popps
who is one of SA's greatest comedians, to support him.
From a wannabe lawyer to a clerk and then to a comedian, Skhumba Hlophe is the perfect example for the youth of how dreams can be achieved if you stick to them and never give up no matter what. He says that money should never motivate you; instead, passion should be your fuel in whatever you choose to do. There is no doubt that this man is destined for many great things to come.
In all that Skhumba does in his life, the one trait that one may want to follow is that, amid all his success, he chooses to remain humble and grounded.
Read next:
Thembisa Mdoda Biography: Age, Family, Education, Wedding, Career, Fashion, Controversy
Dineo Moeketsi Biography: Age, Family, Education, Husband, Wedding, Fashion, Career
DJ Oskido Biography: Age, Family, Wife, Career, Awards, Controversy, Net Worth
Main image credit: channel24.co.za