Actor, entrepreneur and businessman. Thato Molamu wears many hats and by looks of things, 2016 will throw a few more his way! 
This past week the star flew into Durban to be part of East Coast Radio's Toy Story with Game Corporate Day, which is raising funds to help ill and disadvantaged children in KwaZulu-Natal.
"I want to lead by example," he told East Coast Radio. "My daughter is turning 8 and my son is 6. It's important for me to teach them good values such as doing good for others, especially children. It also boils down to this: if you want to see change in our country, you have to play a part. You can't just sit back and not get involved. Helping children is one way of doing this."  said Thato
 Despite him juggling many projects at once, speaking to ZAlebs a few months back Thato mentioned that he has an online TV channel on the way (Savuka TV or SA TV), a reality show in which he will star alongside other soapie celebrities (Thato says this will be very funny to watch!); he's looking forward to Umlilo Season 3 and of course,there are some big things planned for his business, Gateway Media Pty Ltd.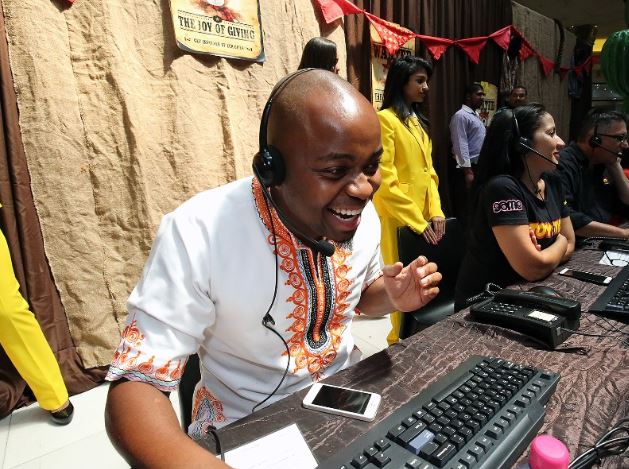 With such a jam-packed diary, it's no wonder then that  Thato's  biggest wish is to spend Christmas with his family. "My work keeps me on the move all the time. I'm crossing fingers that I will be home to spend Christmas with my kids."
Thato Molamu visited the ZAlebs studios and managed to do an excellent job in presenting our ZAlebs news a few months back, if you missed it, check it out here:
Image Credit: Supplied