Its been an excellent year in film. We have been graced with some truly fantastic stories, and some excellent acting performances. It was always going to be difficult to accurately predict who was going to walk away with the biggest prizes at the 86th Annual Academy Awards (The Oscars!) and as usual, there were some surprises, some joyous moments and of course, some Dicaprpointments (Di Caprio Disappointments). Let's take you through some of the highlights of the night, including some of the big winners (We'll have a full list of all the winners at the bottom!) 
Winner: Lupita Nyong'o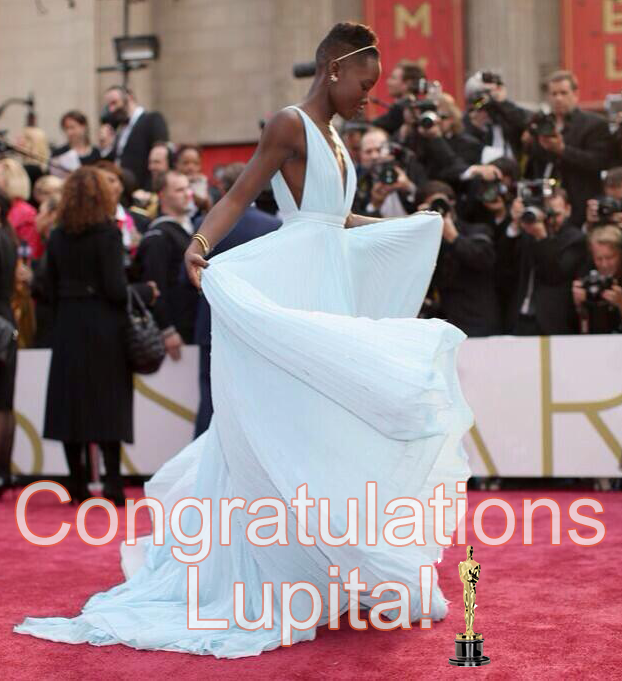 Where do we begin with Ms Nyong'o? Is it not astounding enough that 12 Years a Slave was her first senior role in a Hollywood film- er sorry, her first role of ANY KIND in a Hollywood film? Is it not incredible enough that she held her own against established actors and delivered a superb performance? Nope, it isn't- she just had to go and seal the deal by claiming all of Hollywood's hearts and then scooping an Academy Award. Lupita Nyong'o walked away with the Academy Award for Best Supporting Actress following an impressive cameo in 12 Years a Slave, beating the heavily tipped Jennifer Lawrence to the prize. We've come to know her as a lady of impeccable grace in her short time in the limelight. That grace was further complemented by an excellent acceptance speech. Here's an excerpt: 
"It doesn't escape me for a moment that so much joy in my life is thanks to so much pain in someone else's. So I want to salute the spirit of Patsey for her guidance and for Solomon [Northup], thank you for telling her story and your own"
Winners: Alfonso Cuaron and Gravity
That Gravity was one of the dark horses in the race to to the "Best Picture" title is testament to how stiff the competition was this year. The 3D spectacle, based in space and starring Sandra Bullock and George Clooney did not win the Best Picture, but the team behind it can hold their heads up high. Alfonso Cuaron walked away with Best Director, a highly deserved award, and Gravity itself walked away with several of the 'technical' awards including Best Cinematography and Best Editing. Not a bad night for the Space drama.
Loser: American Hustle
The film has been extremely hyped overseas, and it was an excellent watch too! With a star studded cast that included the excellent Christian Bale, Bradley Cooper, Jennifer Lawrence and Amy Adams, we all expected big things from this film. Unfortunately, these big expectations led to almost nothing on the night as American Hustle walked away with no awards- nor did any of its actors. Disappointing. 
Winner: Ellen De Generes for this brilliant Tweet
Host of the night, Ellen DeGeneres, destroyed Twitter with this star studded selfie that she posted earlier on in the evening. Aside from being an enjoyable hostess, she's also a social media legend now, after her tweet became the most retweeted tweet in Twitter histwory (The w was deliberate). In case you're interested, the tweet scooped up an amazing 700,000 retweets in 30 minutes. It's already at 1.6 million retweets and climbing!
If only Bradley's arm was longer. Best photo ever. #oscars pic.twitter.com/C9U5NOtGap

— Ellen DeGeneres (@TheEllenShow) March 3, 2014
Biggest Winners: Matthew Mcconaughey and Jared Leto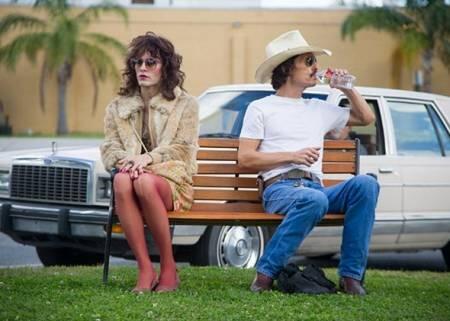 The brilliant duo walked away with the Best Actor Award (McConaughey) and Best Supporting Actor Award (Leto) for their excellent performance in Dallas Buyers Club. When we watched the film, we could not speak highly enough of their performances, and it's only right that their brilliance has been recognized on the grandest stage of them all. Dallas Buyers Club also walked away with an award for Make Up and styling; if you watch the film, you'll know why! 
Biggest Loser: Leonardo Di Caprio fans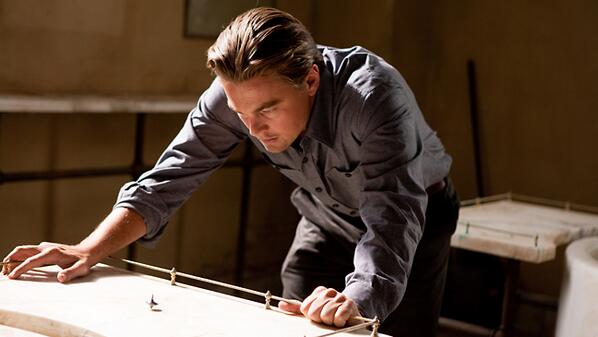 Poor, poor Leo. Well, not really. He's actually extremely wealthy. It's his fans who we feel more sympathy for, as they are absolutely heartbroken. Well, those that have seen his films and appreciate good acting performances. Let's be honest, the fact that an actor as accomplished, popular and talented as Di Caprio has not won an Academy Award, is very unfortunate. We all want him to win his Oscar, we do. But this was not the year. His performance in Wolf of Wall Street was energetic, sublime and eccentric. But was it better than Matthew Mcconaughey's enchanting performance in DBC? Or Chiwetel Ejiofor's emotional portrayal of Solomon Northup? Not for us. Nor for the Academy Award panel. The desire to see a talented actor win the most prestigious award in his industry has clouded the judgment of many 'film experts' on the internet, to the point where no other actor seems to deserve an Oscar simply because Leo has never won one. This just wasn't his year, but that doesn't take anything away from his talent, or from his brilliant portrayal of Jordan Belfort in the Wolf of Wallstreet.