To have a date in this day and age is an absolute miracle. But to have a lunch date with the princess of all things wonderful,
Sho Madjozi
is quite an achievement.
The Twitter streets got heated when Finance Minister -
Tito Mboweni
revealed that he travelled hours to have lunch with the double SAMA winner, Sho Madjozi. And seeing as Sho Madjozi is one of our most prized national treasure, her fans were worried about the Minister's cooking skills.
The visit was all just to congratulate and celebrate Sho's success at the SAMAs this past weekend, so Mr Mboweni drove to the star's home town Shirley, outside Louis Trichardt, in Limpopo to meet her and have lunch.
Look At How Sho Madjozi Stole The Night At The SAMA's Here
Mr Mboweni is a fan of the foodie hashtag and has been spotted many a time, sharpening up his culinary skills in the kitchen and sharing his dishes via his social media platforms.
However, with great aspirations come even greater responsibilities as Sho Madjozi's fans were worried that the minister was the one doing the cooking- without having received his Michelin star rating.
Social Media tweeps pointed to his, uh, sketchy decisions in the kitchen and dubbed him as "the Rasta of cooking".
Get it? Rasta? As in Rasta the artist?
The streets are cold, man.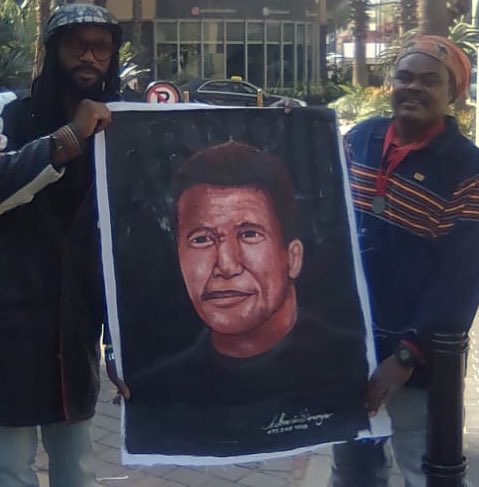 Seems like roasting doesn't just stay in the kitchen, but it occurs on our Twitter timelines as well. Here are some of the responses that developed from Mboweni and Sho's lunch.
What a WOW, people.
What to read next: AKA & Reebok On To Something Big
Main Image Credit: Twitter