Olmeca Tequila recently launched a brand new look for Olmeca Altos, in both Cape Town and Johannesburg. Zalebs reporter Clayton Morar attended the Cape Town event to see what the fuss what all about.
Following a successful launch in the USA, Olmeca, the world's No. 4 Tequila brand, unveiled a new, vibrant look for its super-premium award winning Tequila, Olmeca Altos at The Woodstock Exchange in The Mother City.
I spotted a number of Cape Town celebrities in attendance including Radio DJ and TV star Liezel van der Westhuizen, Good Hope FM's Tammy Brown as well as Montana actress and radio DJ, Ayanda Tini, to name a few.
Tequila lovers are in for a treat as the new packaging for Olmeca Altos – which includes a new easy-pouring bottle design – captures the authenticity of Olmeca, by creating a crafted look through the use of tactile varnishes and uncoated stock, while gold embossing and a wooden cap have been introduced to ensure the new bottle conveys the quality and provenance of its super-premium offering – in both the Gold and Silver Tequila flavour options.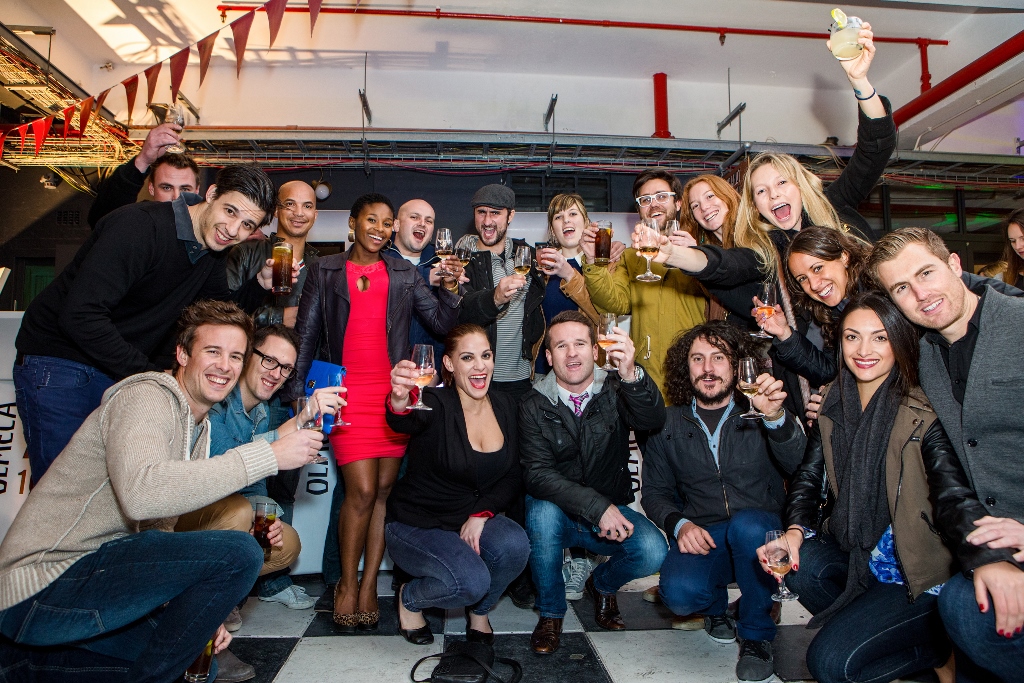 Visible changes for the bottle packaging include around the neck and front of the bottle to emphasise the Altos name. The reference to Olmeca has been reduced to make the distinction between Altos and other Olmeca Tequilas clearer for consumers and bartenders alike.
"Educating bartenders about Tequila and illustrating its versatility has been key to the strategy for Altos," explained Renzo Puccini, Brand Manager for Olmeca Tequila SA. 
"Innovation is top of mind for bartenders on a global scale; we hope to inspire a greater curiosity for Tequila as well as awareness about the product, its origins and the way it is produced."
In an attempt to highlight the brands passion for tradition and craftsmanship, Altos chose to strategically align with Creative Pioneers Elmarie van Straten – A Word of Art, Jono Le Feuvre and Rob Cowles – Rosetta Roastery, Marc Nicolson and Lyall Sprong – ThingKing and Jarrad Nelson and Lise du Plessis – Dark Horse, who showcased their work incorporating elements of Altos, at the launch event. 
"The work produced by the crafter spoke not only to their creativity, but to the versatility of Altos," says Puccini.
In addition to the launch event key individuals enjoyed a pre-launch tasting of the newly repackaged Olmeca Altos on the night. In 2012, Altos won a Gold medal in the International Wine and Spirits Competition, as well as the 'Best Tequila in a Margarita' at The Ultimate Cocktail Challenge 2011 and a Gold Medal in the San Francisco World Spirits Competition also in 2011. 
Not bad I'd say!
To find out more about Olmeca Altos or the campaign visit: http://www.facebook.com/OlmecaTequilaSA or https://twitter.com/OlmecaTequilaSA.