You've seen the bottle make a couple of cameo appearances on your favourite rapper's music video- you might even be lucky (cool?) enough to have spotted it at the clubs at which you frequent.  The world's first sparkling Liqueur - NUVO would like to have an even closer relationship with you by inviting all trendy individuals to take part in its ultimate South African brand ambassador search.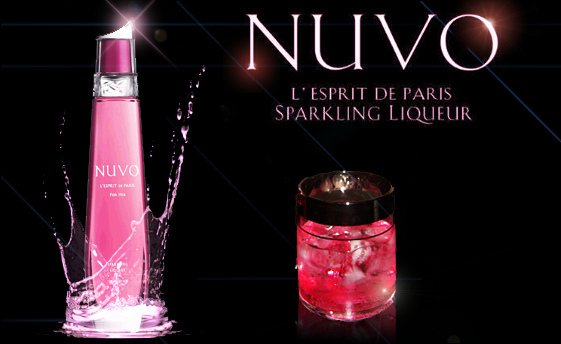 NUVO Sparkling Liqueur is currently on the hunt for four brand ambassadors to be a defining part of the brand's official launch in the country. The brand is looking for three females and one male.
If you consider yourself to be an outgoing, young and sexy individual,  make sure you audition for a chance of attaining this prominent status!
At this point you're probably wondering, "How would I possibly enter such a competition".  Fear not, we're pros at this! By following the few steps below, you could be well on your way to being a potential NUVO brand ambassador
Applicants must send a letter of motivation detailing why they should be chosen for the role.
Applications are to be accompanied by the applicant's contact information, ID book copy and three (3) recent A4 colour photographs – one of the applicant's head and shoulders, and two full-length. The full-length photographs should show the applicant dressed in swimwear and night club wear.
Applications should be e-mailed to [email protected] by 30 November 2013.
Applicant Requirements
The applicant must:
·         Be at least 19 years old and not older than 30 years
·         Be trendy and well-spoken
·         Be outgoing and charming
·         Be in possession of a South African ID or passport
·         Never have given birth and must not be pregnant
·         Not be signed to an agency
The Selection Process
Short-listed applicants will be contacted to fly to Johannesburg. Short-listed candidates will cover their own travelling costs. NUVO will only provide accommodation and food for applicants while they are in Johannesburg.
The four brand ambassadors will be chosen at the NUVO Summer Party to be held at a secret location in Johannesburg in the middle of December 2013. Tickets for the event will also be made available for sale to members of the public.
Do you have what it takes to be a NUVO ambassador?