The pandemic has led several artists to using the reference to headline.


The outbreak of Covid-19 has caused artists all over the world to jump on corona virus songs or lyrics which are about self-isolation. It is a way for artists to ensure that they help people through these trying times.
Like everyone else, artists are responding to the pandemic which has over 230,000 infections and nearly
9,400 deaths
around the world, currently. As tough times are lasting and the #SALockdown begins today we have compiled for you the most recent songs which are addressing the corona matter, artistically.
The Ugandan musician, and radical politician
@HEBobiwine
has released his Corona virus song which is a motivational message with an aim of keeping people sane through these trying times.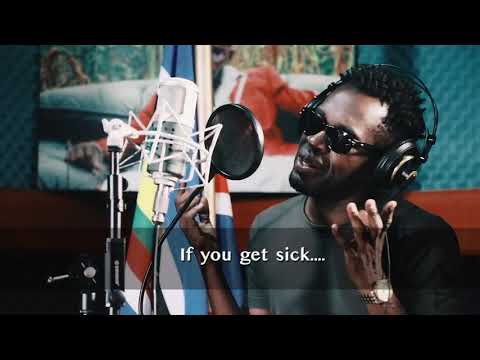 We have also seen the likes of Tyler Perry bringing out the #HesGotTheWholeWorldChallenge to help people from panicking in these uncertain times.
People are using humour to advise one another on the essentials of Covid-19, there has been a circulating #Coronavirusdance and it goes as, "
Wash your hands, cover your nose, same Prayer - for our nation
".
Some of the African artists use their native languages for their music, this is helpful to aren't multilingual in society and information being translated into their natives — pretty genius.
We have also seen Queen B sharing and urging people to stay home during such times. So, are you going to stay at home and also write songs? Let us know.
Share your Quarantining routines with us. Tag us on our socials with your quarantining songs.
Main Image: pexels