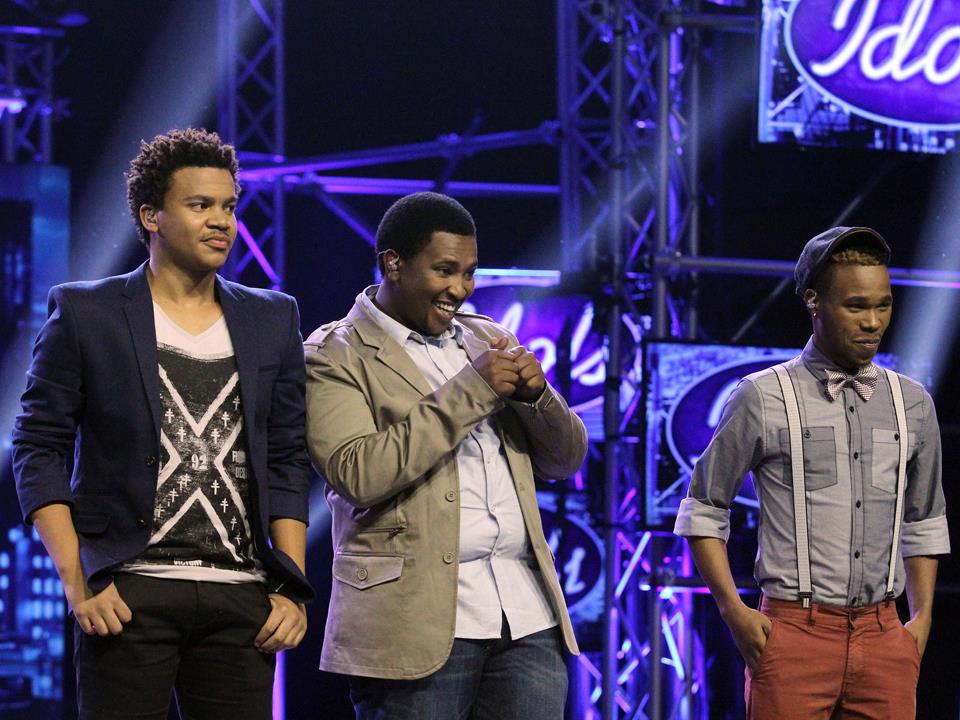 South Africa's SA Idols Top 3 Sonke, Musa and Brenden went at it again last night, performing three songs chosen by themselves and the Idols judges.  Two songs were chosen by the contestants themselves while the third song was chosen for them by the panel of judges.
First up on stage was Soweto-born, Sonke who performed a rather mediocre version of Sipho 'Hotstix' Mabuse's 80's hit single, Burn out.  The performance received a mild response from the audience whilst Team Sonke crossed fingers in the hopes of a come back in his second performance.  However it seems as if Sonke's Idol luck is running out. His second performance was orchestrated by judge, Randall and it proved to be yet another disappointment.  Randall chose David Guetta's Turn Me On dance floor hit featuring Nicki Minaj for Sonke to perform.
Gareth who wasn't the least bit impressed with either of his performances and was straightforward with Sonke.
"What a horrible song choice" Gareth said as he also expressed his concerns for Sonke this week.
Taking Gareth's comment into consideration we saw Sonke's third performance gain momentum as he heated up the stage with El Debarge's "Rhythm of the night"
"You have the talent of making a dated song so currant and so vibey, you made us enjoy the song extremely" said an impressed Unathi.
Musa on the other hand wasted no time in making his stage presence felt, kicking things off with an electrifying version of the The Soil's single "Inkomo" Musa turned the entire auditorium into a sing-along party.  By the end of the performance all you could hear was the crowd screaming his name.
The big guy wasn't done yet-  his last performance was a rendition of Musiq SoulChild's "Love". The performance epitomized Musa's true vocal capabilities.
An elated Unathi gave Musa nothing but praise stating that his song choices worked to his complete advantage.
"What South Africa wanted from you, you have given them." Said Unathi
The ladies favourite –Brenden who performed Miguel's "Do you like drugs" and an acoustic version of Justin Biebers' "Beauty and a beat" received three nods with all his performances.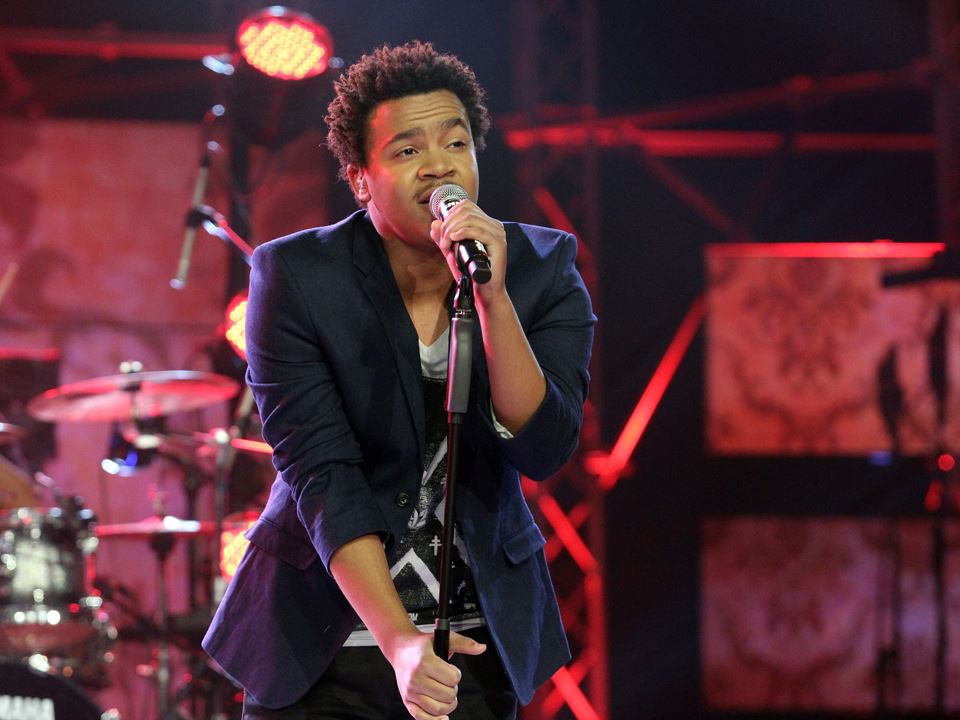 With all his three performances it's almost safe to say that we'll see Brenden in the final Top 2 this week, but then again when all is said and done it's the votes that are the deciding factor.
Who do you think is leaving on Tuesday?  Leave us your thoughts in the comments section below.