Castle Lite have developed a reputation for being "Extra Cold" in Mzansi. Justifiably so- they've hosted some of the most exciting parties this year, including this sexy affair that we had the fortune of attending in August. It's been a wonderful year, however it's about to get even better (Or Colder) as Castle Lite have announced that Grammy Nominated rapper, Wale, will be making his way to South Africa to perform on the longest day of the year.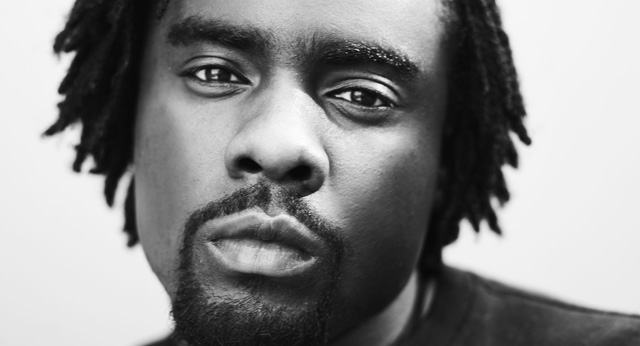 21st of December, also known as the date of the summer solstice, is the longest day of the summer (And indeed the year) And Castle Lite have decided to make it the most unforgettable day of the summer by announcing their Extra Cold Summer party. While the brand on its own would be enough of an attraction for party goers, they added to the hype by announcing that Wale will be a headlining act at the party. 
The rapper has seen his popularity grow substantially in recent years as he's become a firm favorite of fans of his label, Maybach Music. His album, The Gifted, has been widely billed as one of the strongest Hip-Hop albums to come out this year and it is expected to be nominated for several accolades come Awards season. The rapper will be performing in South Africa for the first time in December- but he won't be facing the task of entertaining the crowd alone. 
Castle Lite ensured that Wale will feel welcomed by lining him up with some of the hottest acts in Mzansi. From rappers such as Khuli Chana and Dream Team, to Pop star Jimmy Nevis. House acts, DJ Kent and DJ Milkshake will be adding their own flavor to the lineup. 
Castle Lite and Wale Promise Unforgettable Experience
Castle Lite's Marketing Manager, Vaughan Croeser, expressed his excitement when he said, ""We are really excited to be bringing our consumers the Extra Cold Summer Experience, a premium event that is not to be missed. As a brand, we really strive to give our consumers entertainment experiences that are second to none, and the fact that we have such a melting pot of these set up for 21 December is beyond exciting – two cities, one epic day,"
He added, ""We are also thrilled to be welcoming a world renowned entertainer such as Wale to our events, an artist who has such a presence in the industry. The Extra Cold Summer Experience in your city is going to be packed with unforgettable, world-class entertainment and is definitely not worth missing."
The Extra Cold Summer will be taking place at 2 different venues in 2 different cities on the 21st of December 2013. Wave House in Durban will be co-hosting the party with the Hillcrest Quarry in Cape Town. 
Tickets start at R350 for general entry. If VIP is more your scene, you'll be setback R980. 
Are you as excited as we are to see Wale in the country? Leave us your thoughts in the comments section below!