Yesterday ZAlebs was taken back to school as we attended our first ever cocktail class, hosted by Havana Club Rum.  The cocktail master class was held at the trendy Sands in Sandton where a decked out cocktail bar awaited us.   The first tutorial, involved taking a page out of the history books and fully immersing ourselves in the world of rum and how it's created.
We'll admit that after enjoying a few sips of the delicious mojitos we were scared of our attention span withering slightly- however we managed to take in the entire history lesson. The most crucial information that we managed to pick up during the lesson was that rum produced in Cuba is the most authentic rum one can ever purchase.  Also, if you happen to purchase a bottle of rum which consists of a strong, unbearable aroma, know that it's not your money's worth.
After the lesson it was time to put what we had learned into practice.  Guests were then invited to the cocktail bar to learn how to make a range of authentically Cuban cocktails whilst competing to win a trip to Havana Club for a week in 2014!  The stakes were high and so was the potency of each cocktail that us amateur mixologists made.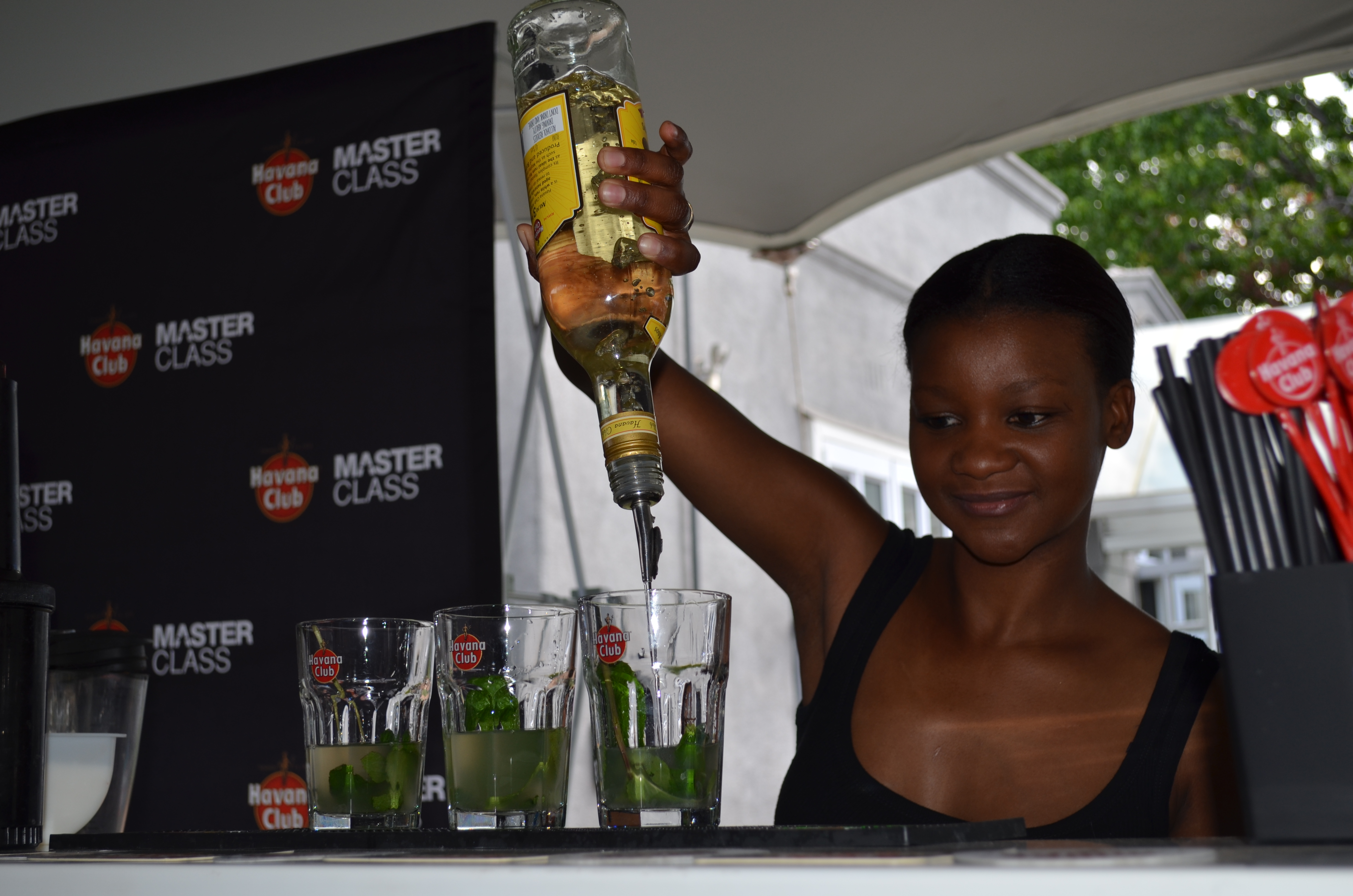 Given numbered glasses we first started off with the Mojito, moved onto the Cuba Libre cocktail (which was the most potent one in our opinion) then ended off the cocktail test on a presidential note with the El Presidente cocktail.   Which, by the way, was pink and unfortunately no gentlemen were seen sipping on a pink drink.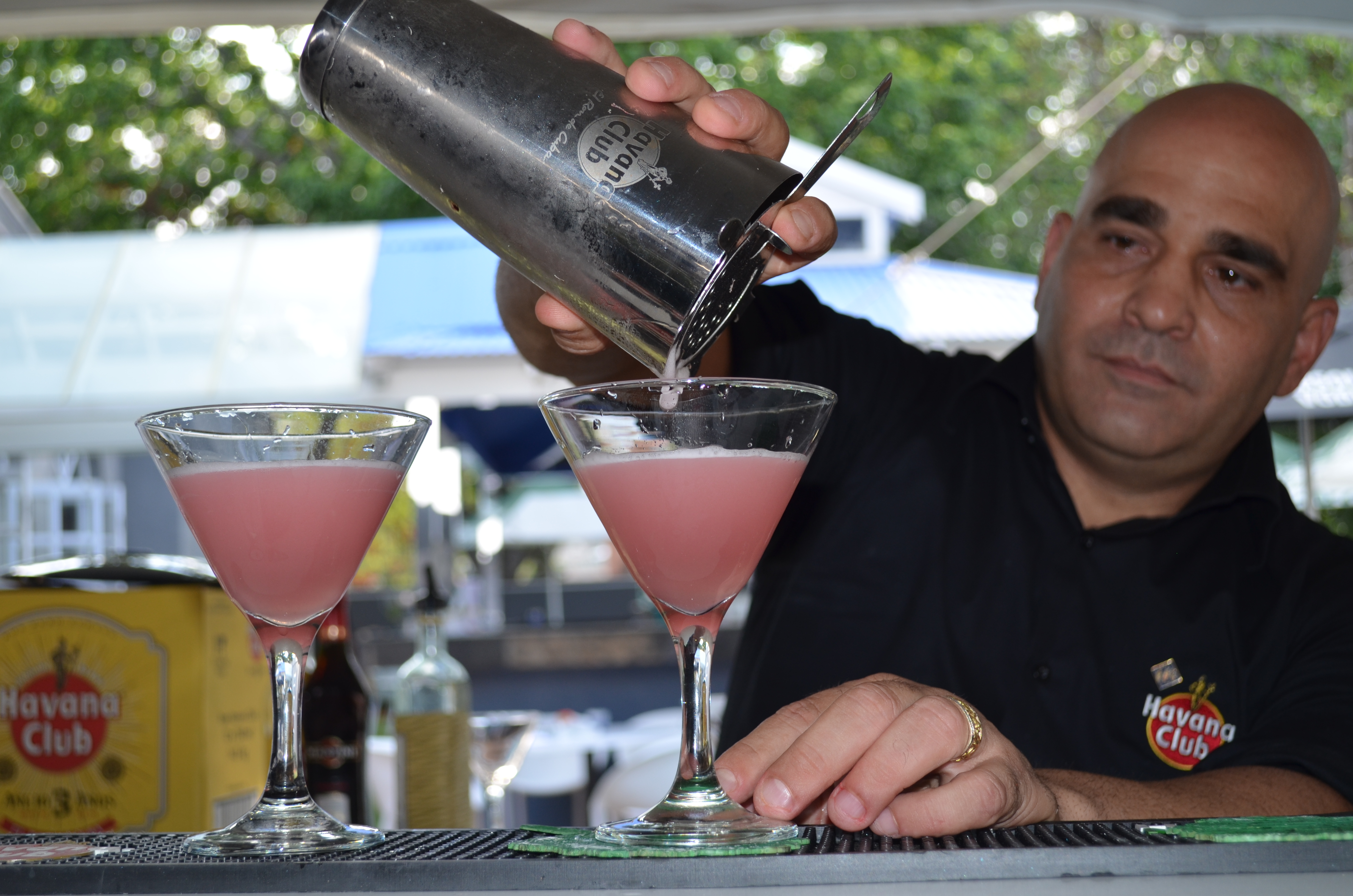 The time had come to decide who amongst us had made the finest cocktail ever to touch the lips of our judges.  The mojito was going to be the deciding factor of who was going to win that trip to Cuba and unfortunately like our Reunion Island experience it was not ZAlebs.   A surprised Koketso Mashika from YOU Magazine was the lucky winner of that awesome price to Havana Cuba.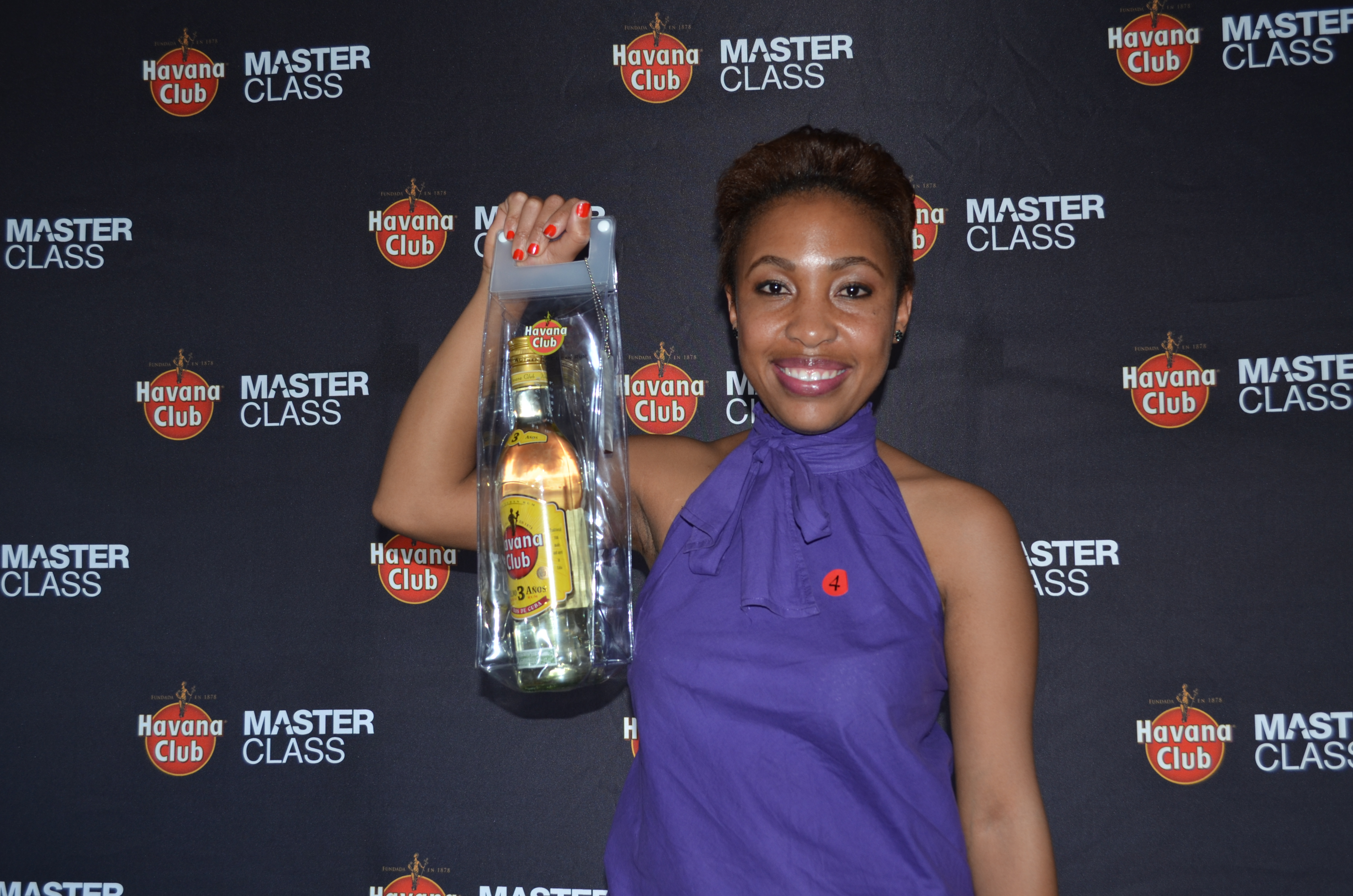 We obviously didn't walk away empty handed as a beautifully wrapped bottle of Cuban rum was handed to all guests in attendance.
ZAlebs would like to thank Capacity Relations and Havana Club for inviting us to such an interesting cocktail class.  We're now confident enough to serve some delicious cocktails during our leisure time.