If you heard that
DJ Sbu
and Tanzanian superstar, Ali Kiba, were collaborating - you might be forgiven for thinking that they were about to drop a track together (more on that in a moment).
However, their collaboration is more entrepreneurial. Ali Kiba and DJ Sbu will be working together to sell and distribute MoFaya beverages in Tanzania – a massive coup for the brand and its creator.
The two entertainment moguls have been closely linked for months now. The early speculation that they may have a deal in the works (revolving around Mofaya specifically) began in mid-2018, although their relationship dates further back than that.
And on the topic of music, Alikiba and Sbu
have
been spotted in studio together. Imagine if they were to drop some music together while partnering up to sell Mofaya?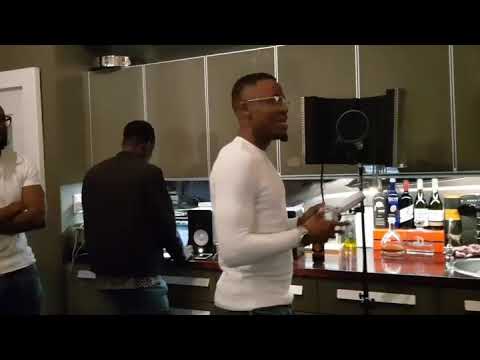 One way or another, we're positive that this is going to be an incredible year for both artists.
Are you a Vodacom customer? Don't forget from now to the end of January you can sign up and
get three months free of Showmax and 15GB of free data
to stream and watch all your favourites.

Main image credit: Instagram/@djsbulive