AKA and Cassper Nyovest created the biggest buzz in the entertainment industry in 2015.
Between their crazy beef, major career highlights, and relationship statuses, we could hardly keep up with these two newsmakers.
There is no denying they had a stellar year, but who was the biggest newsmaker?
AKA and Cassper Nyovest's beef
The beef between former besties AKA and Cassper Nyovest reached new heights in 2015. We thought they had put their beef behind them in 2015, especially after Cassper went as far as to praise AKA's work. In case you forgot, Cassper, this is what you said: "This man's consistency is to be applauded. Say what you want but he keeps bringing heat and his work ethic to produce quality product is something I really admire…I missed sharing ideas with him…." Next thing we know, Cassper accuses AKA of slapping him, and they both are releasing diss tracks. Cassper claims AKA did some "weird stuff" that put the brakes on their truce, while AKA says they fell out over things Cassper said on Twitter. Eish, Twitter: killing friendships since 2006.  
Read: Fans react to AKA's diss track 
#Dust2Dust: Cassper accuses AKA of being a "druggie" 
#FillUpTheDome VS AKA's Levels
Cassper's beef with AKA may have had him trending on social media for all the wrong reasons, but his #FillUpTheDome dream put him back on track. The Mama I Made It rapper made history in 2015 when he became the first South African to fill up The Dome. About 20,000 screaming fans paid good money to see him in action. Cassper had a big year career-wise, with several big hits, including Slyza Tsotsi, and even got to collaborate with US rapper, The Game. MTV Base also named Cassper South Africa's hottest MC of the year.
AKA was also making some big moves of his own in 2015. He celebrated the third track from his album, Levels, going gold. Run Jozi joined Congratulate and All Eyes On Me in receiving gold status. He won several major awards, including Best Male Southern African award and the Best Collaboration award at the African Muzik Magazine Awards in Texas, USA. His also received praise for teaming up with female rappers for his Baddest remix.
Their bae statuses
When AKA and Cassper weren't making hit music or fighting over nothing, they were enjoying hot romances. Fans went into a frenzy when Drum magazine released a cover that suggested that Cassper had popped the question. But Cassper and Boity made the cover after confirming that they were in fact dating. Since going public, the couple have been inseparable and flaunting their love for each other, including sweet messages on social media.
READ: Cassper and Boity's baecation pics are beautiful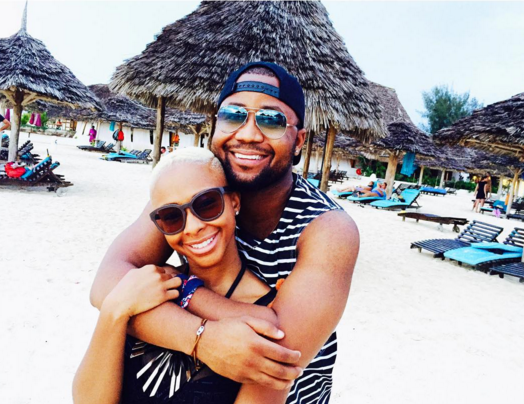 ​
AKA's romance story was the biggest relationship news of 2015. The rapper and DJ Zinhle finally confirmed they were dating. The couple revealed they were expecting, and welcomed their baby girl Kairo in July. Baby Kairo made some news of her own, after trending for several hours after her birth. But the happy family picture was torn apart when Zinhle confirmed they had split, after AKA allegedly confessed to having an affair with Bonang Matheba! But AKA and Bonang both denied the allegations. Bonang threatened to sue, but Zinhle was on some "apologise for what?" tip. Despite their headline making break-up, AKA and Zinhle continue to raise their daughter without any drama. But the verdict is still out on whether AKA and Bonang did or continue to have a relationship.
Read: Are AKA and Bonang's denials catching up with them?
Who do you think made the most noise in 2015? AKA or Cassper?
Image credit: Instagram