AKA is refusing to be drawn on the #FeesMustFall issue.
The rapper made his stance very clear on Twitter on Tuesday morning, insisting that people should look to politicians for help, rather than himself.
The Twitter rant comes after users of the social media platform called on the Levels star to show some support for the plight of students.
However, AKA was not interested, claiming that the last time he stood up for a cause, he was slammed.
Read his Tweets below, but start from the bottom...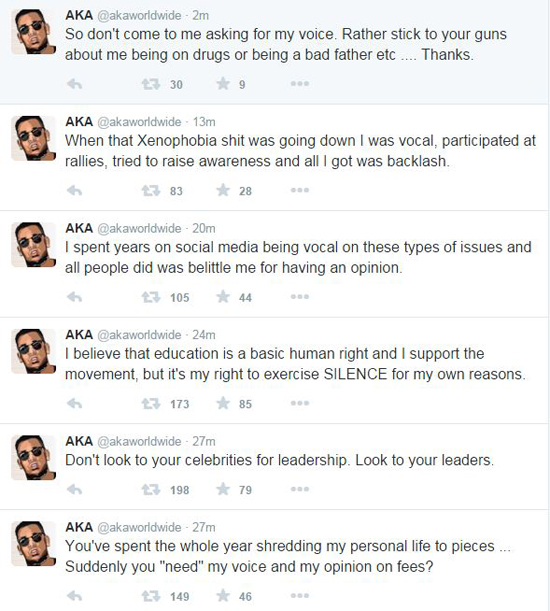 What do you make of AKA's Tweets? Do you agree with his stance, or do you think he should do something, given that he is in the public eye? Let us know in the comments section below.
Image Credit: Twitter / Gallo Images