The singer was on a YouTube podcast show called
Omakhwapheni,
and she stated that Big Zulu is a beast in bed than
Master KG
. During the episode, Queen Lolly claimed to have slept with Master KG, Big Zulu, and Teko Modise.
The songbird claims she dated the Imali Eningi hitmaker. She also revealed that she shares a child with Master KG, and she miscarried one child.
She revealed that a fight ensued between herself and Makhadzi at Master KG's house after Makhadzi caught them in action. At the time, Queen Lolly claimed that she was not aware that Master KG had a side chick. The singer went on to reveal that she had a sexual relationship with Big Zulu.
"I f**ked Big Zulu. At the time he was not even popular. Before this, I'd never dated a Zulu man because I underrated them. I knew he had a baby mama and I accepted it," said Queen Lolly.
Upon being asked about her sex life with Big Zulu, she hailed him as the standout performer - giving him 10 out of 10. "I give Master KG 0.1 out of 10," she told the hosts.
In an interview with
Daily Sun
, Queen Lolly said she did not regret what she said on the podcast and maintained that Big Zulu fulfilled her sexual desires in bed.
"I dated Big Zulu and he was taking good care of me both financially and in bed. He treated me like a queen. 'Pipically' he is gifted and could feel him," she said.
"Initially, I thought was the main girlfriend and I only discovered later in the relationship that I'm actually his side chick.


"I didn't mind being his side chick because he was good to me I couldn't even feel the other woman. Besides, I had nothing to do with his main girlfriend because I knew my place," she added.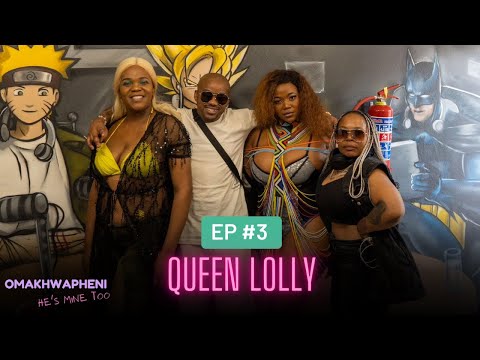 However, Big Zulu is not pleased with Queen Lolly's claims because he says she is destroying his reputation.
"This woman is tarnishing my name. I don't know why she's saying all these things. I'd rather not comment," he told Daily Sun.

Image Cred: ANMG