Our international connect Manuela Cassuto made her way to the Amsterdam Festival recently. Manuela had the opportunity to speak to one of SA's renowned DJs and globetrotter, Black Coffee. Here's what she had to say about the entire experience and interviewing Black Coffee.
Day two of Open Air has the biggest line-up I've seen - Sam Feldt, Klingande, Bakermat, Claptone, Madeon, and, of course, Black Coffee. Those were just some of the DJs performing on the ten stages all around the park.
I make my way from one stage to the next to finally catch Black Coffee, and boy did the crowd come out. About 200 more people arrived at the relatively small stage. He has me hooked from his intro and the rest of the crowd loves it.
It's here where I meet up with a few other South Africans who have come to see what this party was all about. Once he finishes his set, we're whisked off to the other end of the park, during which he gets stopped about ten times for photos. He tells me he can't even go out anymore in South Africa because he gets recognised so much.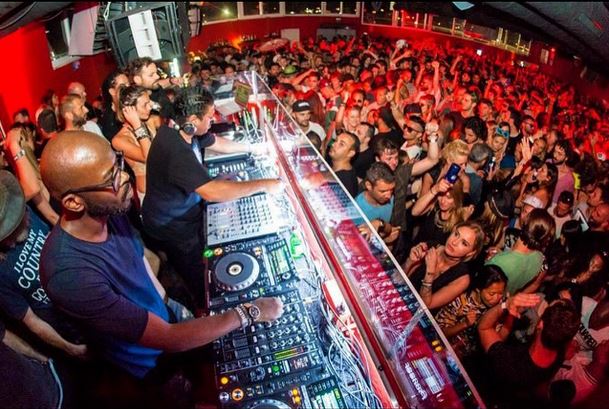 As we're walking, I catch his vibe pretty quickly – he's got a really young soul with plenty of energy. He's kind, friendly and even invites me to a photoshoot he's doing next week. Is it too early to say we're friends?
Once we sit down and start chatting properly, he tells me his set was just 'okay, not all that', but he had a good time. He's going to Ibiza next week… this isn't a surprise.
I ask him the most obvious question I really want to know - how does he balance being a dad and DJ?
"I don't know. It's a learning curve, every day I'm trying. I've literally moved my family while I'm on tour. We lived in New York for a couple of months just to try and be closer. I don't think it will ever be perfect even if I wasn't a DJ - being a family man is a work in progress."
If one of your kids woke up one day and said to you, "Dad I want to be a DJ", what would you want to tell them?
"I'd say NO! Go be a nurse! No man, I don't think I'd allow them because it's such a cut-throat industry. It's not just about talent, It's about being at the right place at the right time.  It's about being disciplined; it's about being lucky just beyond talent. So I'll want to see how much he wants it and I'll support him."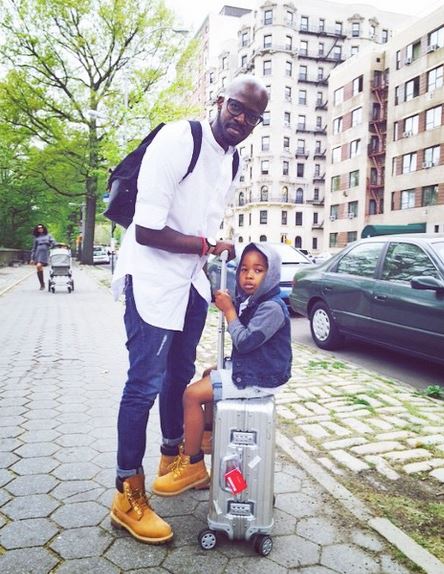 As for his new baby coming soon, he tells me they actually do have a baby name already. but refuses to spill the beans.
What do you love the most about travelling to perform?
"I haven't even traveled as far as I'm concerned. For instance, I went to Colombia and spent a maximum of six hours in the country. I flew in, took a shower, checked out, played at the club with my bags then went straight to the airport. So I feel like this is me being exposed to the countries that I'll visit later when I'm not working. I really don't get to experience it because when I have a day off I'm tired and I'll stay in the hotel room."
We say goodbye, and he's taken to his hotel to catch his flight to… I forget.