Things must be getting intense in the Gigaba household right now. 
Buhle Mkhize has penned down details of her alleged affair with the minister of Home Affairs. The letter was published on local entertainment site Just Curious. In the note, Buhle, who is currently residing in the USA, explained how she and the minister met.
"I virtually met Malusi in early July 2014 via Instagram. We'd randomly started following each other on the network, discovered we shared the same sense of humour that led to exchange of banter ( in public / on posts)," she wrote. 
She said the messages were flattering but uncomfortable: "The messages were flattering but uncomfortable, I am married and had had a relationship with a public figure in the past and hated what comes with it so this wasn't the route I wanted to take even if I was single..."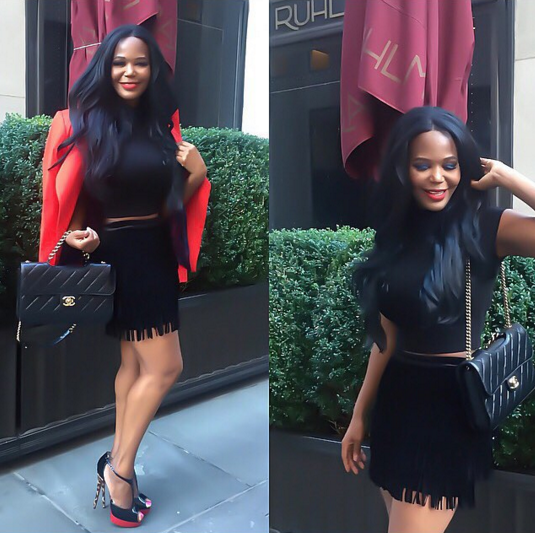 ​
Buhle explained that she only found out about Mr Gigaba's wedding on the day. Malusi is married to Norma, and they have children together. 
Read: Shots fired! Mrs Gigaba's nasty Instagram fight
When Buhle questioned him about how he hid his wedding from her, Malusi allegedly apologised and explained that he feared she wouldn't give him a chance.
She wrote: "He explained that he'd been married in the past and had an ugly divorce that didn't sit well with some of the public. He also said that he wanted to succeed politically and had kids with Noma and it wouldn't be the right image for him to have the record of an ugly divorce and then a baby mama who in his own words basically cornered him into marrying her. He claimed she had lots on him that wouldn't paint the right picture and more importantly..."
Read: Mrs Gigaba breaks silence on Instagram fight
However, they continued to communicate via text messages. They eventually met face to face when he flew her to Cape Town. 
Norma eventually found out about the alleged affair and when she confronted her husband, he allegedly denied everything.
Sjoe! That letter is very long and details every single thing about the 'affair'. Buhle said her husband ended up filing for seperation. 
Her affair with the minister continued. But she came to her senses after having a long conversation with Norma. In the conversation, Norma apparently begged her to end the affair with her husband. 
"I regret being a part of something that hurt another woman," she wrote in the letter.
Long story short: Buhle is now working on her marriage and has apologised, both publicly and privately to Norma. She said her affair with Malusi is over.
Image Credits: Instagram