Buhle Mkhize has no intention of breaking up Malusi Gigaba's marriage.
Well, that's at least according to her recent Instagram post.
The US-based businesswoman has been making headlines since she revealed that she plans to sue the Minster of Home Affairs' wife, Norma. She said this was because Norma had called her a "prostitute". Buhle also threatened to reveal Norma's "dirty laundry". 
READ: Buhle Mkhize fires more shots at Norma Gigaba
On Monday, Buhle took to Instagram to set the record straight after City Press wrote an article about the saga. 
The article: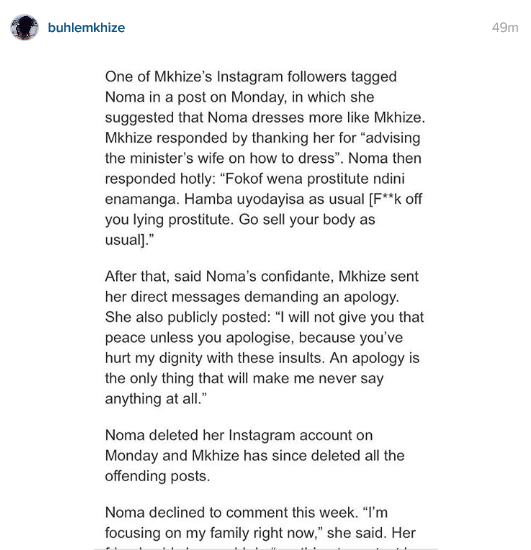 In her response, Buhle made in clear that she doesn't want Malusi to leave Norma. Uhm... her actions speak otherwise, though. But that's none of our business... 
Here's what she had to say on Instagram: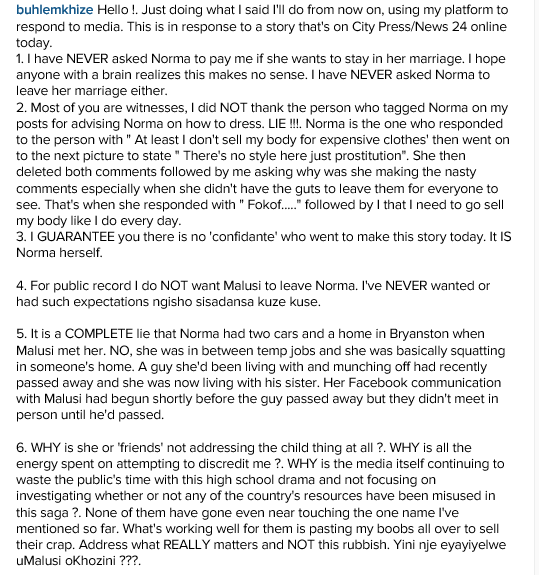 Image Credits: Instagram