Things spiraled out of control when
the two rivals decided to settle their differences with a boxing match
. A heated exchange of words lead to AKA insulting Cassper's parents.
Cassper Nyovest had an interview with fellow rapper
Siyabonga 'Slikour' Metane
on Slikour IG Live, where he spoke about
AKA disrespecting his parents
during a twar not so long ago.
The rapper is relieved that the incident happened publicly so that everyone can see the kind of person AKA is.
The two arch-enemies have
been fighting with words,
now Cass is looking forward to physically fight AKA, and settle this once and for all. When the timing is right, he is going to fight the rapper.
However, fans are going to have to wait a little bit longer, should the match proceed, as
Cass
said the contracts have not been drawn as yet; "As far as contracts are concerned, there's nothing confirmed yet."
If anything,
Supa Mega's
insults are enough to make Cass look forward to the match. Also his competitive nature does not allow him to back down.
"If someone disrespects your parents like that...it's not something I'm against, it's just that for me, it's the wrong timing, the approach," he said.
He then continued by adding "I'm not against getting in the ring because boxing is a sport and I'm very competitive. I don't think there's anything (anyone) who can beat me."
Mufasa explained his reaction when the insults were made, he then added that this was not the first time it happened. AKA insulted his mother back in 2018 at the suits during a football match.
"I'm glad we're not having an interview the day it happened. That's not the first time. The first time it happened live...he said to my face, he said "
djou ma se p**s
".
He almost retaliated but thankfully to his manager, Cass walked away as it would have tainted his reputation in some way or another.
Watch the full interview below: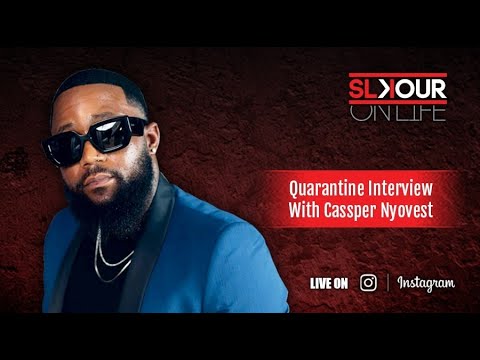 Read next:
Shimza Dragged For Being Rude

Picture credit: briefly.co.za