In a one of a kind interview,
Cassper Nyovest
sat down with YFM's Banques and Venom for their YouTube series,
The Banques And Venom Show.
The season finale saw the aspirant Hip Hop billionaire who spoke about a lot including his new business venture and who would have thought, Cass is venturing into the alcohol business as well.
Read more:
AKA Responds To Reports That He Hired Cassper
The interview started off with Cassper introducing his new alcoholic beverage and described it as a one of a kind shooter. The rapper describes his new spirit shooter as a "taste of wealth", as people who drink it should have an idea or two of how wealth tastes like.
Without revealing too much information about his alcoholic brand, Cassper did not even show how the bottle design looks like. So that should be something interesting to see when he unveils it in a month.
When promoting the show he emphasised on the fact that he would be detailing his controversial alliance with SABC 1, when they announced him as the new presenter of
The Braai Show which was originally hosted by his nemesis AKA.
Many were startled, including
AKA about the new venture saying he never knew anything about this
and his legal team would be looking into it. Cassper revealed on the show that he just shot his 7th episode.
Cassper acknowledged, without mentioning his name,
AKA
as the previous host and said he and SABC 1 developed the concept. He revealed that he was approached by the team to host the second season of the show and he said they could not pay him the amount he wanted. So he only accepted the deal under one condition; he should be able to promote his brands.
The hosts asked Nyovi what else he has going on and he mentioned the TV show,
"I have a TV show coming,"
he giggles.
"So basically I'm taking over The Braai Show."
"
They approached me saying here's an opportunity and I said to them alright, they could not pay me what I wanted so I took what they offered and I said I'd only do this show if I'm able to promote my brands,"
he said.
AKA's team refuted claims that he hired Cassper
as he allegedly owns 50% of the show as he developed the concept and it started off on his own TV. It was then moved to SABC 1.
In a
statement
, the company said,
"
Kiernan Forbes
and his management team have become aware of insinuations that "The Braai Show", of which he is the co-owner, will go ahead with a new presenter in its second season.

"Although not surprised by the opportunism,
Mr. Forbes
does not regret the lack of integrity and legal foresight by those who have sought to proceed with this incompetently sanctioned plan.

"The matter has been with
Mr. Forbes' legal team
while a resolution to the impasse was being negotiated and will now be solely in their control to expedite legal intervention."


This news was first revealed by
Phil Mphela
who wrote,
"AKA owns 50% of
#TheBraaiShow
& is the Executive Producer. I reached out to AKA's management to get clarity on his involvement on
#TheBraaiShowWithCass
, and per T Effect statement, he was not consulted for approval.
#KgopoloReports
"Deducing from this statement and the info I have been able to gather. It would appear, the other producers on this project made an offer and signed Cassper without AKA's approval as co-owner and executive producer. Did Cassper know that AKA still owns the IP?"


Their beef could get nastier!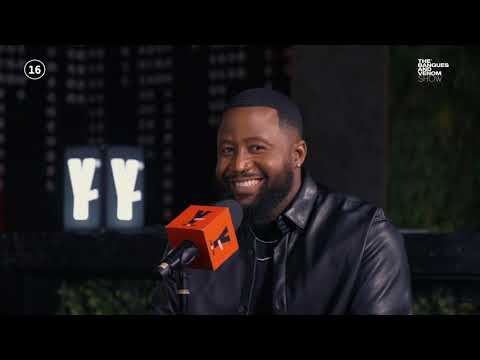 Read next:
Nadia Nakai Gets Dragged Into Cassper's Beefs
Picture credit: Instagram