Another day, another assault  charge for Chris Brown.  With all these violent assaults charged against him, it's becoming less and less of a surprise to hear accustations of assualt against the hitmaker (Excuse the Pun). The story dominating headlines in local and international entertainment news is that of his being arrested for assaulting a man in the Washington DC Area this weekend. If reports are to be believed, Chris could be facing up to 4 years of jail time.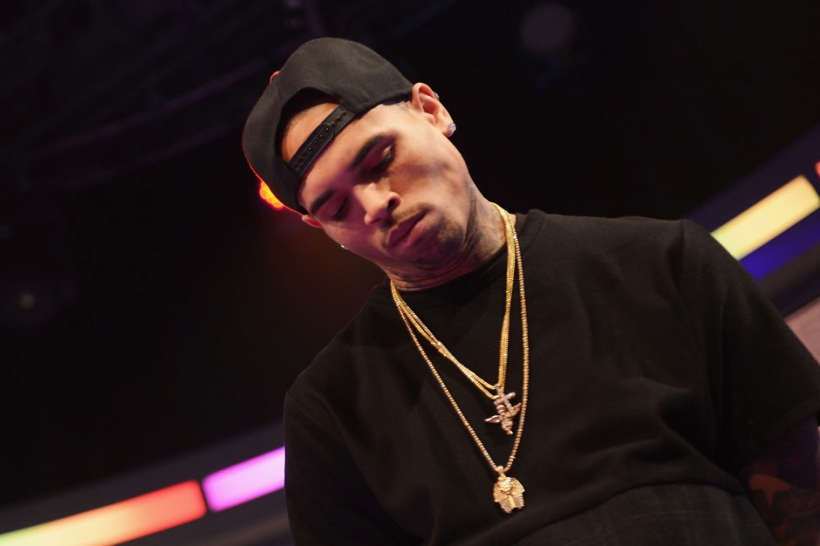 Yesterday afternoon Twitter went haywire when TMZ broke the story that the "Love More" singer had been charged with felony assault after him and his bodyguard assaulted a man outside the W Hotel in Washington D.C.  The victim is currently in hospital while Chris is reported to be still in the custody of the local police, and is likely to remain in jail for another day.
TMZ reported that Chris was coming from a party – hosting gig at the Park and 14th nightclub be for the altercation had occurred.  Law enforcement officials claimed that Brown did not appear to be under the influence of any substances at the time, which we doubt will minimize the possible 4 year sentence. There are unconfirmed reports that
Chris Brown resorted to homophobic slurs
as he attacked the victim.
Even his close friend, Power 105's Breakfast club DJ Envy, sounded a bit irritated by Christopher's action's on twitter
Man Chris!!! Where is his security!!

— djenvy (@djenvy) October 27, 2013
We're well aware that the man takes up boxing as a hobby but it seems as though he's been practicing his boxing skills on the wrong people. Lest we forget that the singer is still on probation following his arrest for his infamous assault on Rihanna.
The Last Time Chris Brown Was Arrested For Assault (The Rihanna Incident)
Fans, supporters and 'Team Breezy' followers have supported Chris Brown through thich and thin- however, that support seems to be wavering as many are claiming to have had enough of Chris' violent ways.
Do you think Chris Brown deserves to go to jail for his part in the latest assault incident? Leave your thoughts in the comments section below.