There came a time where rapper
Gigi Lamayne
wanted to quit hip hop. But her love for the genre made her come back to it, but her sentiments involving SA hip hop have not changed.
In an interview with Big Xhosa, Gigi slammed the genre and its supposed gatekeepers and labeled them toxic.
Big Xhosa was her recent guest on Point Of View (POV) Podcast and this is what she told him,
"The reason why I have never been affiliated to click is that the day hip hop realises that we don't have to be grouped up, you don't have to choose your favourite female rapper like let's just get together and make things will be the day that we can compete on a level that Amapiano is competing on. Until we can understand that it's okay to have different flavours of different artists, there is enough to share, I think that will be the point that we actually grow," Gigi said.
Gigi says although she is versatile, the main reason she mixed genres of music is because of the toxicity with hip hop. She claims that more Amapiano artists are booking her and not rappers.
"The reason why I started mixing up genres it was because there is no support in hip hop. King Monada's song was my biggest song that doesn't make sense, Fufa was bigger than Ice Cream that doesn't even make sense."
Big Xhosa is new in the game so Gigi devised him on how to navigate in the industry and succeed.
"You're okay as a soldier on your own, you're okay figuring out this machinery on your own, its never going to be a he said, she said, and I clearly say that you're a straight talker, and where there is trouble, gossip and stuff move away.
"Hip hop is very toxic in this country, I'm telling you, very toxic, so the reason why I have mixed up my genres is not really out of choice even though I know I'm versatile." she concluded.
Taking to her Instagram she announced a few months back that she is quitting the genre.
"I've had to fight since I joined This industry. Your artists Are worse though. They are traitors to the culture . I was apparently too dark and ugly to make it now people wanna smile ? Why? Your industry is the pits SA. I hope you'll support me when it's all said and done."
"I am leaving South African Hip Hop, and it's conventional ways of doing things. I will be experimenting with other genres. King Monada and myself are currently in studio.. a few people from other genres," she said.
"I do feel like the Hip Hop situation in South Africa right now is a little toxic in it's own ways, and not to say I am completely detaching from that, but I am definitely going to be in my own lane," she concluded.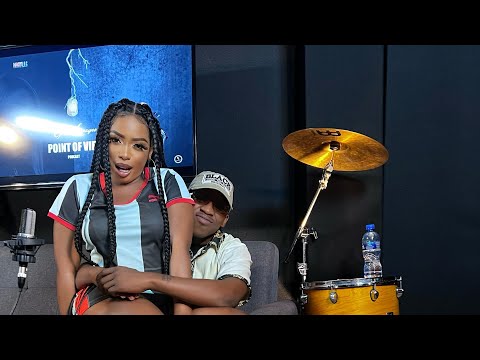 Image credit: Instagram