This morning, the former president of the Republic of South,
Jacob Zuma
was sentenced to 15 months imprisonment after he was found
guilty
of contempt of court. This comes after his failure to comply with an order of the Constitutional Court to appear before the commission. The judgement was handed down by Justice Sisi Khampepe.
Read More:
Meet Duduzane Zuma's Wife.
"On 28 January 2021, the constitutional court handed down judgement ordering Mr Zuma to attend the commission and give evidence before it. The judgement and order were served on
Mr Zuma
, who responded by releasing a public statement in which he alleged that the commission and the constitutional court were politicizing the law to his detriment. From 15 – 19 February 2021, Mr Zuma did not attend the commission as ordered.

"Accordingly, the chairperson of the commission, announced that it would launch contempt of court proceedings. On the same day, Mr Zuma published another statement in which he levelled serious criticism against the judiciary and confirmed that he would neither obey the constitutional court's order nor cooperate with the commission in any respect."
Read Justice Sisi Khampepe in part.
According to Khampepe, the court was left with no choice but to act swiftly following the former president's efforts to undermine the judicial process.
"The applicant proceeded to approach the constitutional court for direct access on an urgent basis. Submitting that a court that grants an order – retains jurisdiction to ensure its compliance. The applicant submitted that considering Mr Zuma's former and current political position in South Africa, his conduct constituted a particularly reprehensible affront on the integrity of the rule of law and the constitution.

Accordingly, that it was apposite for the constitutional court – the guardian of the constitution – to respond to Mr Zuma's efforts to undermine the judicial process. On urgency, the applicant submitted that the matter warranted swift intervention on the basis that Mr Zuma's conduct poses a great threat to the administration of justice and the rule of law. Mr Zuma is an influential political figure who willed significant power to inspire others to defy courts. The public and forceful nature of Mr Zuma's defiance compounds the risk posed to the rule of law."
She added that the constitutional court could do nothing but conclude that the former president is guilty.
"The constitutional court can do nothing but conclude that Mr Zuma is guilty of the crime of contempt of court. The majority emphasizes it cannot be gain
(we could've interpreted this wrong) s
aid that orders of court bind to whom all they apply",
she added.
"It is also noteworthy that contempt of court is not an issue between the parties but is an issue between the court and the contemptuous party."
Watch the full ruling on
YouTube.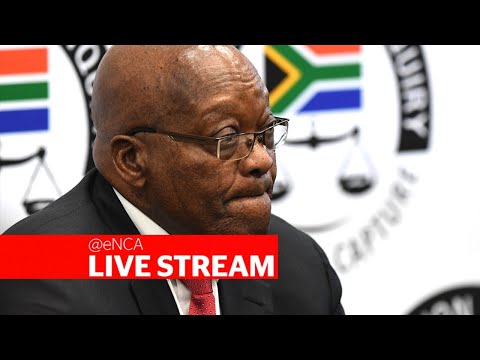 Read Next:
Lerato Kganyago's Husband Accused Of Fraud
Main Picture Credit: Twitter/hypeavenue