To say that
Twitter
has been lit these past couple of days would be an understatement. The beef between
Nota
and
Kwesta
has taken a life of its own and has now seen Makwa come to the ring. The producer has done a few interviews recently and IG Lives to open up about money that is allegedly owed to him.
During an interview on the Sobering
Podcast
, he said that Nota texted him said that he must go get his R750k from Kwesta.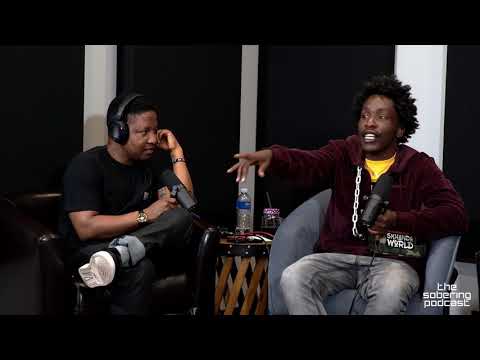 Having no choice but to address the matter, the
god guluva rapper
took to Twitter to address the situation and tell his side of the story. He began by saying that he never thought things would end up this way as the plan was to create a platform for Makwa and TLT.

"As success came, through everyone's efforts - Difference of ideas, mismanagement of funds and many other things led to distrust. I'm guilty of some of these things and so are Nota and Leroy," tweeted the rapper.
He highlighted the fact that he never at any point owned a company with Leroy and Nota and explained what their roles entailed.

"Leroy handled the finances, Nota was the music executive and I, as Kwesta, was the catalyst to source funds through performances, endorsements etc"
In his thread, he revealed that he did not negotiate people's salaries as he felt that he could not decide what everyone was worth and left the task to Leroy and Nota. He added that his lack of action was the reason they now find themselves here today.

"Many times Nota came and said funds were being mismanaged and many times, artists/producers complained about how they were represented in split sheets. My lack of action towards this is partly why we are here today."
Kwesta did clarify that he never took any money that belonged to anyone else except for the time her was paying transfer fees for his house, and this was done transparently.
With that said. I have NEVER taken any monies that belonged to anyone else. I have never robbed anyone of what was rightfully theirs. I left every cent I made on the road and through endorsements in these accounts.

I only ever withdrew this money I have been making when I got married and for transfer fees for my house and this was done transparently. He also said that he's paid Makwa for the production he has done on his latest album and has been helping him pay rent.
"I do not owe @only1makwa money and I HAVE been helping him with rent and paid him in full for production on the latest album."