We've heard many ludicrous story's about Beliebers trying their utmost to get the attention of their pretty boy leader - Justin Bieber.  However the story of this 33 year old going under the knife to look exactly like Justin Bieber is the last draw.
In your 33 year old mind how on earth do you decide to go under excruciating pain all in the name of being Justin Biebers's twin?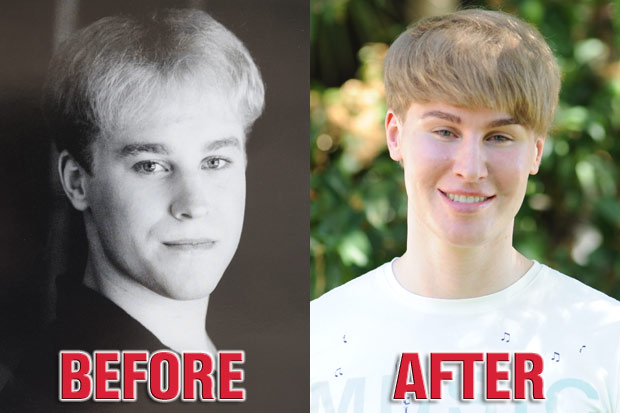 To us sane people it doesn't make sense but it happens to make sense to a gentleman who goes by the name of Toby Sheldon.  It's been alleged that Toby spent a whopping £60 000 (R950 000) on plastic surgery all in the name of resembling the 19 year old Pop star.
According to several publications Sheldon is even referred to as 'Toby Bieber 'by his friends and loves how his smile resemblance that of the real Bieber.
"It's Justin's smile that gives him his youthful look.  My smile surgery took more than a month to recover from.  And after my eyelid surgery, I couldn't open my eyes for a week." Said Toby
Beliebers out there please pray for your fellow Belieber things have seriously gotten out of hand.