Kanye West and Kim Kardashian have reached that point of celebrity-couple-dom where just about anything they do is newsworthy. The obvious headline grabbers being proposals and having a child; the less obvious news items involving their buying a $700 000 toilet. The newest trending KimYe topic involves their househunting. 
Now, many people might be thinking "Hang on, didn't they buy an $11million house not too long ago?" Those people thinking this would in fact, be correct! Kanye and Kim purchased an $11million home in Beverly Hills, California in January, but have since decided that it's not entirely to their preferences. Instead, they are now planning on building a home (One would assume of equal or similar value) in an area of Los Angeles known as Hidden Hills. A more secluded location than that of their original home (Hence the name) and they won't have much in the way of company except for Jessica Simpson and her fiance, Eric Johnson.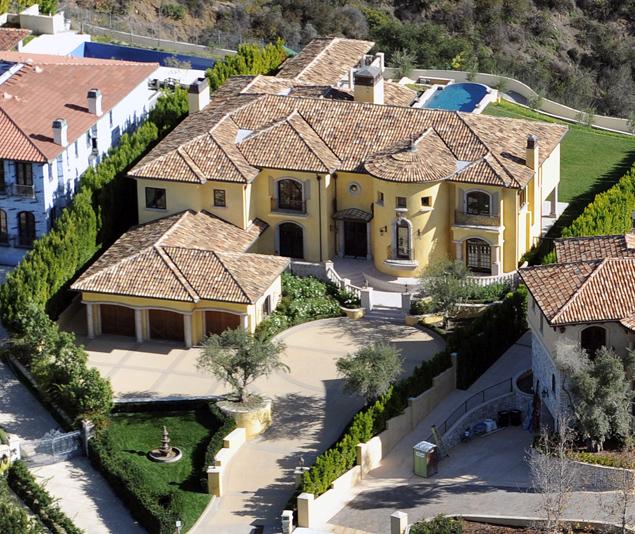 Kim and Kanye's $11m Home; still only 10 months old! 
It remains to be seen whether or not the January home will be sold (One would hope so- it wouldn't make sense to keep something that unnecessarily lavish, would it?) but we wouldn't be surprised if it's kept until North West's 18th as a party palace- or something similar. 
The house hunting news is a nice distraction from the reaction to Kanye's new music video for his single, Bound 2, where Kim features. Having your siginificant other feature in one of your music videos is nothing new (Ask Robin Thicke and wife, Paula Patton). KimYe, not a couple to be outdone, have taken it to the next level by having Kim appear nude several times in the video. In fact, she appears naked 14 times in total. We'll leave you to reach your own conclusions about the video which can be seen below.
What do you think of Kanye's Bound 2  Video? Leave us your thoughts in the comments section below