The loss of a child is always a difficult experience to go through for any expecting parent. You spend your time planning for the precious day your child finally arrives and prepare yourself for the wonderful journey that parenthood is. Sadly, TV and radio personality Lerato Kganyago's plans were cut short after she lost her first child when she was two months pregnant.
Lerato confirmed the loss of her baby to Sunday World and requested some privacy in dealing with the loss as she is still grieving.
"It is a sensitive matter and I'm still not ready to talk about it yet. Can you please give me an opportunity to deal with this on my own as privately as I can?" she told the publication.
News of her miscarriage was revealed by a family relative, who told the newspaper that Lerato, together with her boyfriend, a businessman from the North West, were elated at the news of their first child.
Lerato lost the baby about three weeks ago after experiencing cramps that gave her excruciating pain.
The results of the cramps sadly lead to her miscarriage.
Around about the same week, Lerato posted an Instagram post of herself in hospital with the caption:
"Life is strange."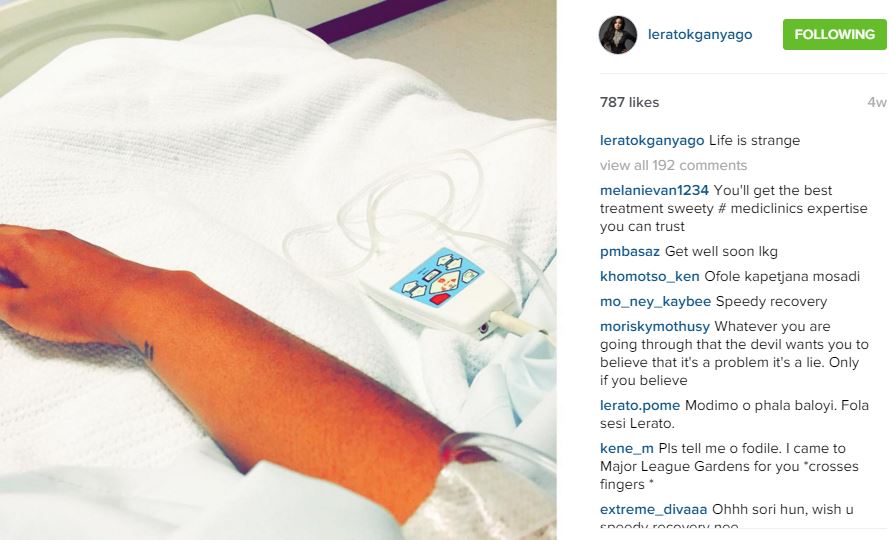 Image Credit: Instagram @LeratoKganyago