Lerato Sengadi
is tired of the rumours which suggest that she is trying to get her hands on as much of HHP's inheritance as possible. The famous publicist has decided that now is finally the time to set the record straight.
In an interview with Tebello Motshwane on YouTube, AKA Your Sister in Law, Lerato opened up about the baseless accusations which have been made by members of the Tambo family who feel as if she is trying to have her way with
HHP's hard-earned money
.
Those who have followed the story since
HHP died in 2018
will be aware of the numerous clashes that have taken place between the widow and her former in-laws. Simply put, the family has refused to recognise their marriage as a legitimate one and they believe that Lerato is now only in it for financial gain. The outspoken woman of words sat down with Tebello and revealed that this simply isn't true. Instead she hit back by saying,
"They know better, that I'm not about the money. They know very well that I've never asked for his money. In our relationship, money was never the root of it. I have a very good career. I have my own things going on. I've always been financially sound. They know it's not about money… the fact that I worked for my husband for a decade without even a single paycheck".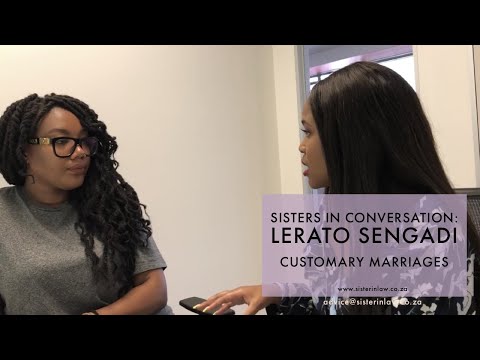 This brought back memories of a recent post where Lerato clarified her role as an influential figure of South African society when she wrote,
"I stood up against patriarchy! I've been villainized, shamed & lied about all because I chose to fight! But I DONT CARE! Because I refuse to be abused by a man!
So next time you ask yourself "is Lerato an influencer?", the answer is YES! Yes I am! I'm influencing where it counts. I am influencing the law of the Republic of South Africa to protect the least cared about species on the planet - WOMEN!"
It doesn't look as if this fight will end here but Lerato appears to have her gloves up and is ready to go toe to toe.
Read Next:
Lerato Sengadi talks about past trauma
Image Credit: www.instagram.com/leratoliscious1