Norma Gigaba, the wife of Home Affairs Minister Malusi Gigaba, could not be bothered with his alleged mistress' latest confessions.
A tell-all letter written by Buhle Mkhize was doing the rounds on Monday.
Buhle claims the minister gave her a huge "parting gift" to buy her silence, while the SA intelligence office allegedly offered her R500,000 to sign a non-disclosure agreement. 
She says she decided to speak up about the affair to tell her side of the story 
Read: Shots fired! Mrs Gigaba's nasty Instagram fight
But Mrs Gigaba does not seem fazed by Buhle airing her marital problems for all to read.
Shortly after the story broke, Norma was all smiles.
She posted a picture on her Instagram account that showed her looking fabulous in a nude-coloured dress and matching Christian Louboutin heels. 
It looks like nothing can ruin her Monday, not even her husband's mistress revealing intimate details about their relationship. 
Fashion face-off: Fikile vs Malusi​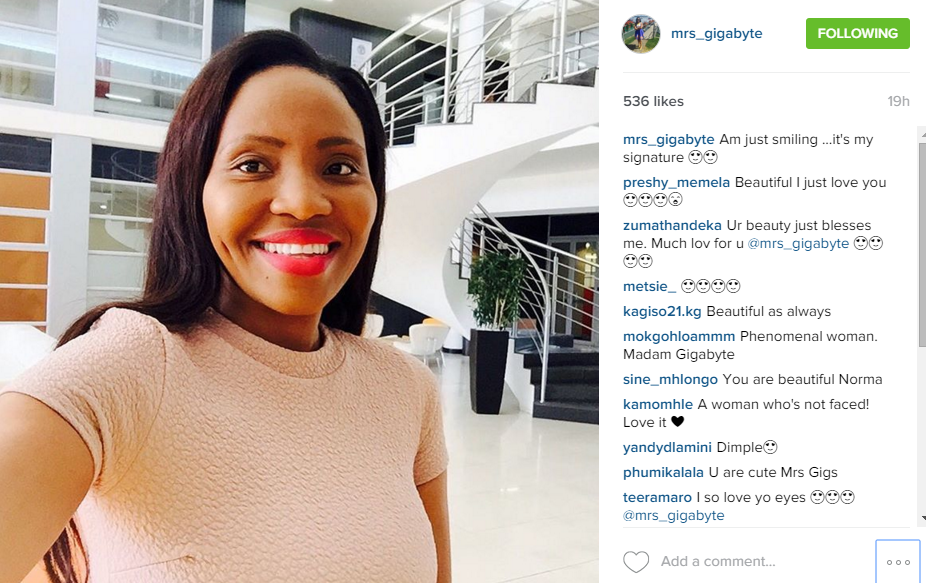 ​
Image credit: Instagram/mrs_gigabyte