Mampho plays female lead Janice Jakes, a mom and wife who is trying to figure out if she loves her husband or not.
She believes many women will be able to relate to Janice.
"I suppose, as women we often feel like we have to be perfect, carry everything and everyone and still look beautiful while doing it. Sometimes we crash and make mistakes. Janice is about to face her mistakes and hopefully rectify them," she told ZAlebs.
The film's star-studded cast includes Pope Jerrod, Mpho Sebeng, Nomzamo Mbatha, and Darlington Michaels.
Pope plays her character's husband in the movie, and Mampho says working with the seasoned veteran and the rest of the cast was a great experience.
"Pope is a great guy, very kind and giving. I had a great support team, which makes the experience all the better."
Mampho says The Jakes Are Missing is the perfect summer flick for South African audiences, describing the movie as "fun, witty and light".
Mampho Brescia: Born to be an actor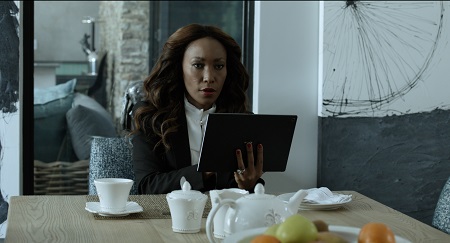 She adds that it is great to see the country's film industry moving in the right direction.
"Audiences are being galvanised in recognition of the great stories we portray and the great talent that we have, both in front and behind the camera. We are at a pivot point in building the industry, not only for the small screen but for cinema as well. Our stories are great, real, and resonate with people. We are moving in the right direction. Let's keep the momentum going!"
Mampho has played many different roles, including a villain in Isibaya. So how does she prepare for the different roles?
"It's important to create a character outline, understanding who this person really is, why they do the things they do, until you know them so well you can walk in their shoes. Acting involves understanding the character, applying empathy and finding in myself the natural triggers that truthfully reflect that character's reality," she added.
The Jakes Are Missing will be released on 23 October.
Image credit: Supplies