What does he look like...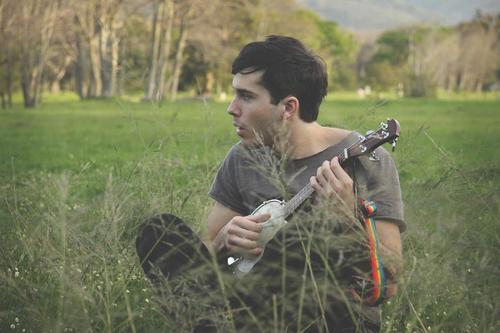 Quick facts…
He's 21 years old and hails from Fish Hoek. This is his debut album and he can boast that he was the first South African artist to enter the iTunes album chart at Number 1. The album was produced by Matthew Fink (Shadowclub, Tailor) and has attracted keen international interest on both sides of the Atlantic where he has already been chosen as Record Of The Day in the UK and A&R Worldwide's 'Artist Of The Week' in the US. He describes his music style as electronic folk and regards his family and upbringing as his biggest influence on what he's written.

Best tracks…
Autumn, Have I Told You, Take Yours I'll Take Mine
What others have to say…
Vocally adopting Owl City's hyper-popular emotitronica inflection (It's Simple, Child) and musically lifting generic hand-clap, acoustic-strum indie-folk, The Home We Built sounds great – safe, sentimental, popular. www.rollingstone.co.za
What we have to say…
We believe… we believe Matthew Mole has crafted an incredibly beautiful ode to life, religion, loved ones… we believe SAMA 2014 should sit up and take notice… we believe Just Music has ensured another great new artist's voice is heard and appreciated… Hearing is believing.
It makes us wanna… Hang wind chimes… make contact with friends we've lost touch with… get in the car and drive to a secluded beach somewhere without packing anything.
In his own words…
"It was such an amazing thing to see the album at No.1 on the morning of its release. All thanks to the overwhelming support received from everyone! It's great to know that people are loving the album."
See the videos here….
 

Score…
Turn the volume up to 9 on this one.