Saturday marked the 13th Annual Metro F.M Music Awards, now apart from us celebrating our musician's we'd also like to congratulate all musicians who scooped up an award and left a bitter taste to those who didn't get anything, next time guys.  A huge congratulations to Afro-pop group Mafikizolo and Uhuru who won song of the year, if you still don't know their smash summer hit single Ytjukutja, which underground bunker have you been living in? We find it so amazing that after a five year hiatus the duo that is Mafikizolo just  rocked back into the South African music scene scooping awards and booking gigs not only in the country but all over Africa as though they never left, now that is what we call legendary, Kalawa jazzmee is most certainly doing something right. 
Now back to the lecture at hand, can we just discuss the number of awkward moments that occurred on and off stage and the disgruntled fans who felt their favourite artist was snubbed?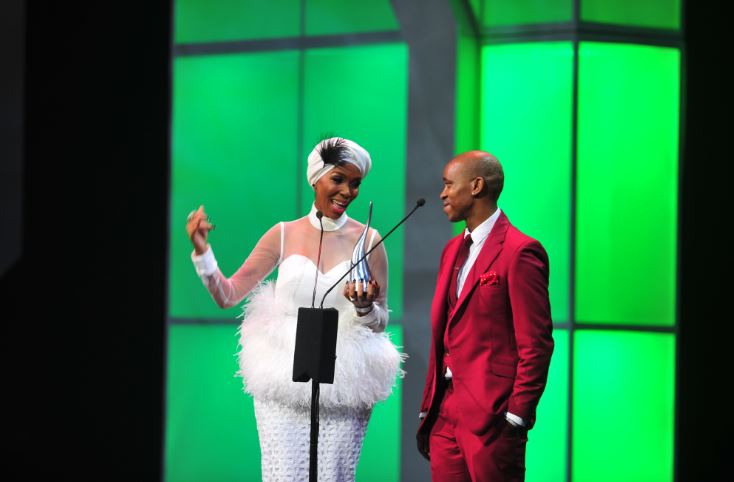 Awkward moment number one, which unfortunately lasted throughout the show, was the poor quality sound of almost every other performance that occurred on stage. One performance we were mostly looking forward to seeing was MicaSa who disappointingly gave us a mediocre performance which was not entirely their fault, yes Mr Sound Engineer we blame you.  As the performance began we struggled to make out what J-Something was singing as though he was locked up in some hollow room, unfortunately MiCasa couldn't also redeem themselves after their nude feature on last month's Marie Claire issue.  One tweet even mentioned that they couldn't take the group seriously after seeing them naked, and of course the host of the night Phat-Joe had to bring in the J-nothing punch-line which was a reference to J-something's questionable manhood.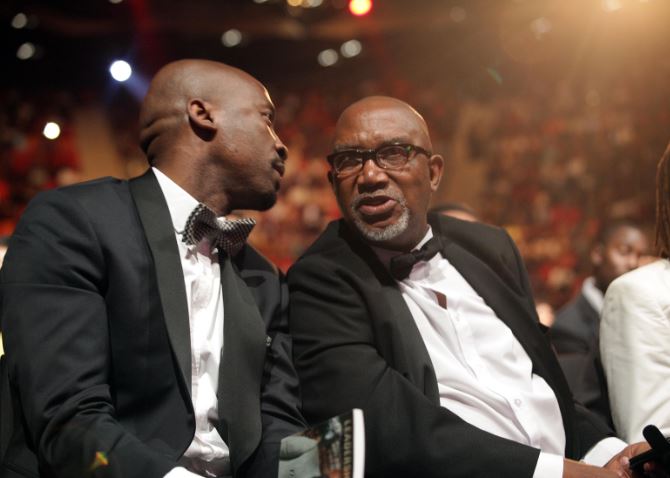 Then there was the teleprompter issue, why on earth was it placed a level higher than the camera's? It was so uncomfortable watching the presenters randomly staring into the sky instead of reading the Teleprompters whilst looking directly into the camera.  On the topic of presenters and awards, we found Uhuru's thank you speech a bit scary yet funny at the same time, we're not sure if he was speaking in another language or if he was speaking in tongues as the Holy Spirit went through him.  We'd also like to send a message to the camera man/director, Mr Camera man there was no need for you to pan the camera continuously towards DJ Sbu whilst the dancers performed a Mzekezeke song, we know who Mzekezeke is by now.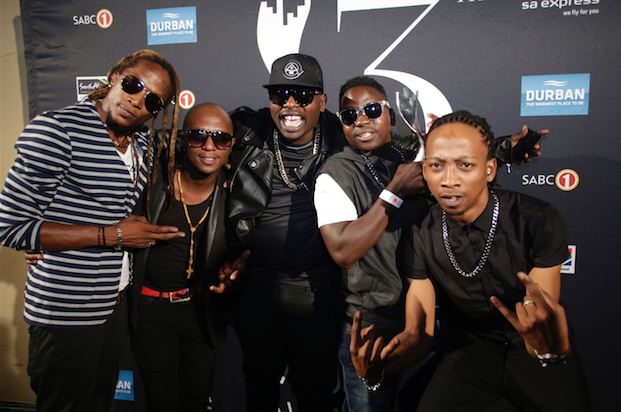 Let's not kid ourselves the awards looked like an ANC rally, it just seemed as though there were more government officials than the actual musicians.  The ANC Youth League twitter account was also on its worst behaviour that night taking jabs at award winners like Euphonik and Ifani.




To the Ifani and Vusi Nova fans we're sorry your favourite artists didn't win we guess Kwesta and Danny K's fans were more vigorous in the voting's then you guys were.  Ifani really made us laugh with this tweet below; it's good to see he's not a sore loser like some artists we shall refrain from mentioning.

We're not going to dwell too much on people's outfits but a deservingly special shout out goes to both hosts of the night Phat Joe and Pearl Thusi who not only looked amazing but also did a great job as hosts, Minnie Dlamini looked absolutely gorgeous in her gown that hugged every contours of that sexy body of hers, we were absolutely charmed by Danny K and Zakes Bantwini's perfectly tailored suits. As the saying goes "Every man deserves a well tailored suit".
Our most favourite moment of the show was undoubtedly the Kwaito performance; we were covered in goose-bumps when Unathi and Zola came on stage as the auditorium roared in excitement and who can forget Mandoza entrance as he destroyed the stage with his hit Nkalakatha.  It was not one of our favourite Metro F.M Awards but none the less congratulations to those who won and those who were nominated, remember it's the votes that count kids!
Credit: Facebook/MetroFM/Twitter/Gallo Images