Minnie Dlamini has shown that she is a true ride or die homie. ZAlebs recently learned that the entertainment personality turned down two jobs to go support her friend's lobola negotiations.
Just because she's a house-hold brand and one of the biggest stars in South African entertainment it does not mean she's not willing to lend her domestic assistance whenever its needed.
Minnie recenly posted this picture of her cooking some breakfast for the uncles who had come for the lobola negotiations. This picture has really shown us how much of a down-to-earth lady Minnie is. Besides the glits, glamour, and celebrity status that surrounds her, it's clear that Minnie is just a girl like any other.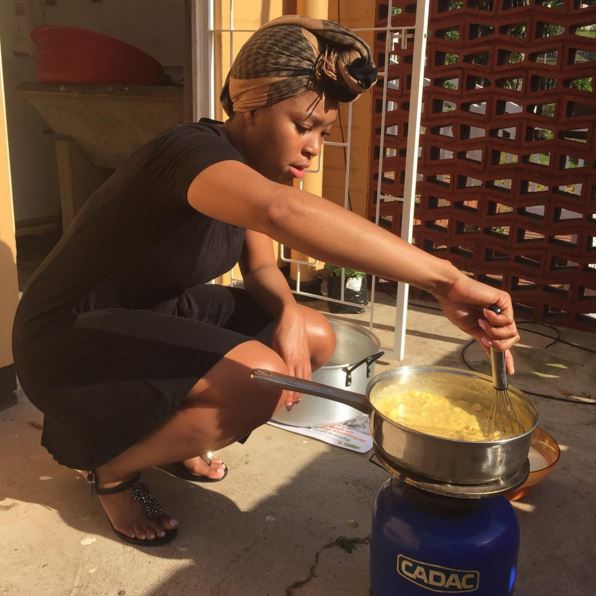 Now we patiently wait for the day Minnie announces her own lobola negotitiations.
Image Credit: @MinnieDlamini