Minnie Dlamini
is not social media's favourite at the moment. This follows the rumours swirling around about her allegedly having an affair with
Edwin Sodi.
Read more:
Edwin Sodi: Minnie's Alleged Blesser Is Trending For Breaking Her & Other Celebrity Marriages
Controversial Twitter blogger Musa Khawula alleged that
Minnie Dlamini had an affair within her marriage
and Quinton had found out. It wasn't long before her alleged mystery blesser got outed and it is apparently businessman Edwin Sodi.
Minnie has been trending number 1 on social media with people bashing her. Slik Talk also joined the chat and judged Minnie Dlamini.
"So I heard that Minnie Dlamini is actually the one who cheated on her simp husband and her simp husband is the one who filed for divorce. I can't say I'm surprised. Minnie Dlamini in her heyday was a solid Joburg 10, one of the hottest women on African soil. Currently, she is a Gomora six, let's call her what it is. Nobody is checking her, she is not as bad as she used to be. The fact that she cheated on this man after spending all of his money is actually despicable."
"Minnie Dlamini do you love money that much that you willing to go through these lengths? She doesn't want to sign divorce papers because this man made her sign a prenup. He's a simp but he's not stupid. Minnie is trying to get this man's estate," he said adding that Minnie wants to get some of his estate but Quinton was probably smarter. "We see you Minnie Dlamini, you chose money over love and now you regret it. You pissed off your looks because of this simp and now you're mad."
Slik Talk then bashed Quinton and called him a "camera-shy simp" because nobody even knows how his voice sounds like. Slik Talk even slammed Minnie for showing off her legs after announcing her divorce saying nobody even cares about her legs at all.
"No one cares about your crusty cellulite legs anymore, nobody is checking for those legs," he said in closing.
Read more:
Minnie Dlamini's Post Divorce Glow Breaks The Internet
Minnie's mental state took a knock when Riky had passed away and said it could have been her. When announcing her divorce, she said they have both suffered "emotional burden and the post-traumatic distress of our individual loss outweighed our will."
"In the last 2 years our family has experienced incredible joy and devastating loss. During this time, we found comfort in knowing we had each other."
"Despite our better efforts to absorb the changes in motion, the emotional burden and the post-traumatic distress of our individual loss outweighed our will. After months of separation and consultations with our family and a counsellor, we have taken the decision to officially file for divorce, she continued.
"Despite the end of our marriage and romantic relationship, we remain friends, business partners and loving parents to our beautiful son. This was a difficult to come to and even more heart-breaking to have to announce. In the wake of this news, we ask that you please grant us privacy during this difficult time." she said.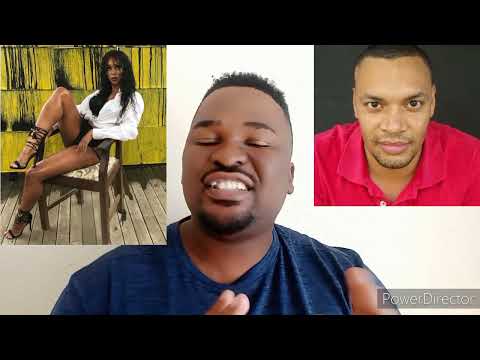 Another star on Slik Talk's radar was Kelly Khumalo after it was alleged that her son got expelled from school for carrying marijuana. "Kelly Khumalo has to be one of the most toxic individuals in South Africa. She is a cancer...everywhere she goes she destroys. She is a toxic person at best. First, she was married to some businessman who died then she got with Jub Jub who went to jail then she got with Senzo who, died, he was shot. It's like a bad cloud follows this chick," Slik Talk said in his YouTube platform.

"I don't mind when the boyfriends, the husbands I don't care. But now when the bad energy starts to go to the son, that's when we should start to question your motherly skills. Kelly Khumalo your motherly skills are questionable, how is your son stealing weed from your so-called lover?"

Image credit: ANMG