Idols SA finalist Mmatema Moremi seems to be mastering the art of being careful with her answers.
The singer, who has promised fans some great music, was on Bonang Matheba's Metro FM show, The Front Row, on Wednesday morning.
Queen B asked her what her thoughts are on Gareth Cliff being removed from the Idols judging panel. Gareth was sacked following his tweet regarding the Penny Sparrow saga.
READ: Race row: Gareth Cliff sues M-Net
"You and Karabo [Mogane] were the final people to see that judging panel that we have now. Somizi, Unathi, Gareth, and Randall. And obviously, you see the stuff that's happening in the media, with Gareth wanting to sue M-Net for R25 million. What is your take on that? Because you were part of the family, you know..." 
READ: Bonang Matheba mentors Idols SA finalist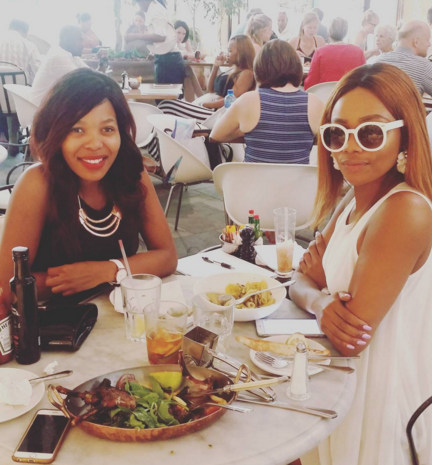 Mmatema seemed a bit reluctant to comment. She laughed and told Bonang: "Queen, don't put me on the spot now, don't put me on the spot. You know I love that guy. You know why? He, Gareth has never said anything, I won't say negative, but he has never said anything that I can go home and say 'Sjoe, maar di judge tse (but these judges)'... I always looked forward to hearing what he had say..." 
After that response, Bonang said: "Very safe answer, you're gonna go very far in this industry." We completely agree. 
Image credit: Instagram