Mandela Day 2013 has to be one of the most anticipated 'Mandela Days' in recent memory. Perhaps the fear that our nation's father might not be around for much longer awoke a sense of urgency in many people. Perhaps South Africa has just had a rough year (Pistorius, Modimole Monster, etc) But 18 July 2013 will go down in history as yet another example of why South Africa is such a special nation, and Zalebs is glad to say we were part of it.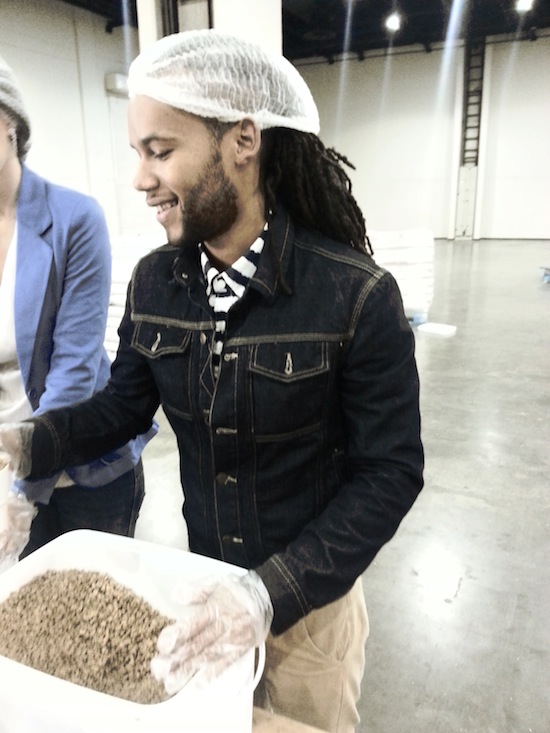 Zalebs teamed up with Stop Hunger Now SA for 67 Minutes today to make our contribution count. And we were overwhelmed with the response!

Lyndajane Hinton, Communications Officer for Stop Hunger Now was overjoyed at not only our presence, but the incredible turn out as people took time in their days to make a difference in the lives of starving children. Lyndajane commented, " There are 3 million children who don't know where their next meal is come from. We want to feed all 3 million. The turn out today has been incredible! We had so many people at one stage we had to ask others outside to wait for the next session to begin"

It was a heartwarming sight, and the Zalebs team kitted up and took to different stations. It doesn't hurt to be working with gorgeous models such as Tamerin Jardine; the newly named Khosi Nkosi ambassador showed up to show her support. We don't know how she managed to stay looking sexy while rocking a hairnet, and we hope she shares this secret in future!

She wasn't the only high profile personality to show support that day. Singer, Chad Saaiman was up beat and enthusiastic throughout the session.  "This has been absolutely incredible, it's been rewarding on so many levels. This is what South Africa is capable of when we work together. This is why I love our country so much!"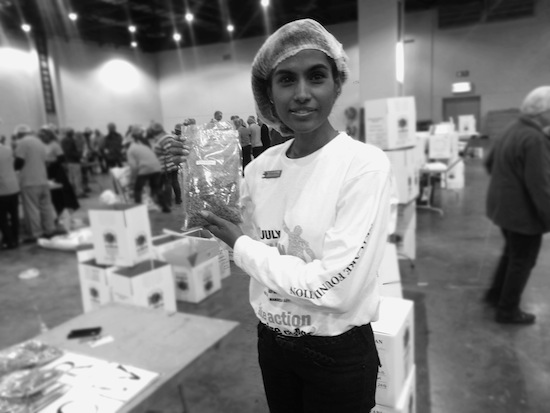 The most pleasant surprise of the day was bumping into former Miss South Africa, Kerishnie Naicker. The stunning model was representing Netcare and chugged through her load with a smile on her face.
The atmosphere was euphoric, and the will to do good was evident in every single volunteer on the day. There were children as young as 10 years old, and men and women whose ages they'd probably prefer we didn't disclose! There were black folk, white folk, tall people, short people, Xhosa, Zulu and a cluster of French speakers amongst the crowd of volunteers. It was everything Madiba himself would have wanted to see. People from all races, all backgrounds and all corners of South Africa, working together towards improving the lives of others, and our nation as a whole.

Everybody at Team-Zalebs was honored and humbled to have been part of such a special moment today.  
Don't forget to follow us on Twitter and to find us on Facebook!