Move over Kim Kardishian (And your beautiful derriere!) there's a new Instagram streaker in town. Well, she's not so much new as she is the latest- Nicki Minaj is back in the limelight following a couple of racey selfies that she took of herself. It all began a week ago when she posed in a gorgeous royal blue blazer which covered her otherwise topless body. The picture was posted in promotion of her new clothing line partnership with Kmart. Quite why she's chosen to make her Nicki Minaj Collection available exclusively at KMart (The American version of GAME?) We're not really sure, but there you have it.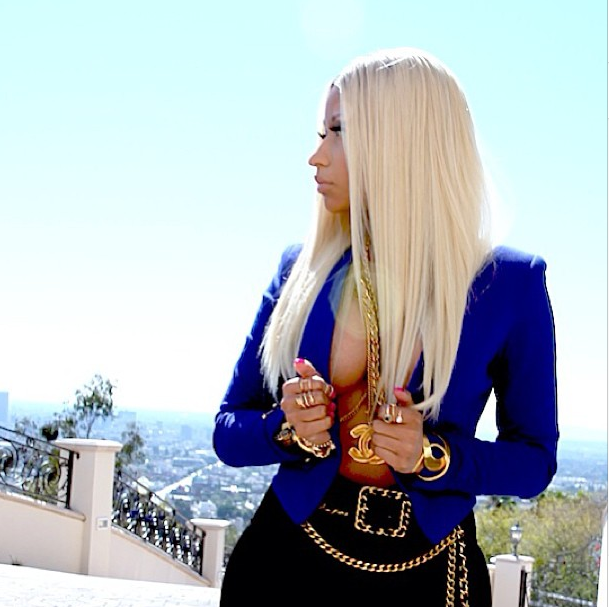 It seems the picture did not give enough attention to the singer/rapper/growler's breasts and she decided to go almost completely topless (We say almost completely, we really mean 98% topless) on a few self-shots on Instagram. 
While many will only notice the extremely large boobs, we'd like to question Nicki's choice of facial expressions for each of the pictures. However, we're not judgemental journalists, and we will instead leave you to enjoy Nicki Minaj's star-covered breasts in their full spleandour.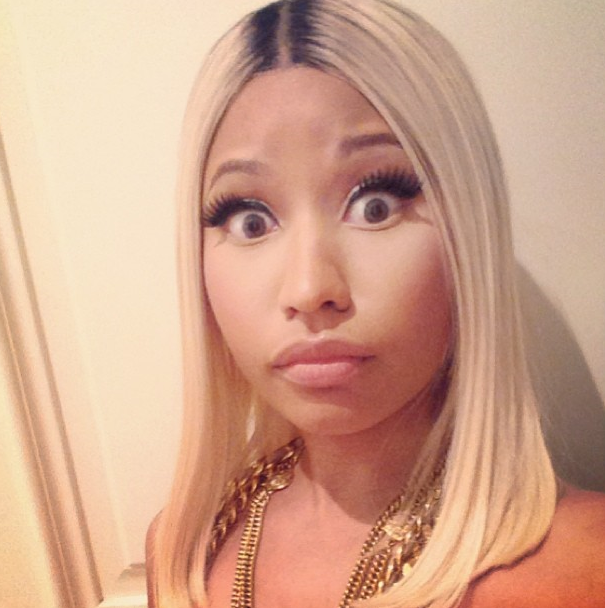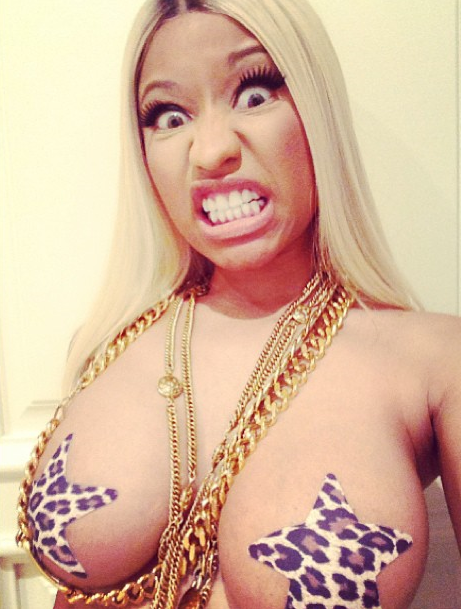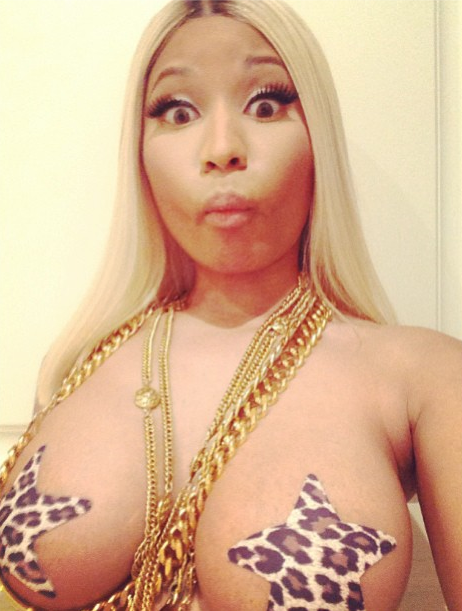 Who do you think will be the next celebrity to show their body off on Instagram? Leave us your thoughts in the comments section below!