Ayeye!
Here we go again, another Twar has begun in the Twitter boxing ring.
On our right, we have Twar warrior Ntsiki Mazwai, and to our left, we have Twar gladiator Simphiwe Dana.
The two ladies have been going back and forth taunting each other on Twitter after Ntsiki tweeted that she used to host open mic sessions which Dana used to be a part of.

However, things got awkward when Dana mentioned that she does not recall Ntsiki hosting any open mic sessions back in the day.

Err... awkward much?
This did not sit well with Ntsiki Mazwai... oh, and dare we say all hell broke loose, even Simphiwe Dana knew it was about to get buck!

Ntsiki Mazwai then posted a slew of Tweets directed at Simphiwe, and let's just say she was rolling out those punches in the Twitter boxing ring. 
Uppercuts, left jabs...you name it, Ntsiki wasn't playing any games.

Yho!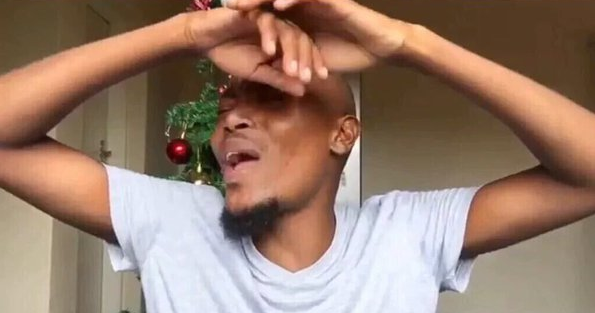 And the punches just kept rolling in.
READ: Ntsiki considering a lesbian affair with Minnie Dlamini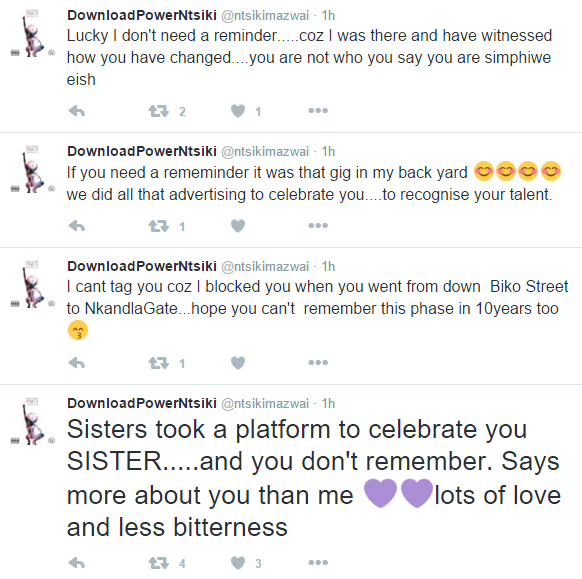 Simphiwe Dana ducked and dived, blocking the punches, insisting that Ntsiki Mazwai was not the one to put her on.

Maybe Simphiwe should not have mentioned that she doesn't remember Ntsiki back then in their open mic days.

Simphiwe then continued to explain how her career took off and none of those tweets mentioned Ntsiki Mazwai as one of the people that helped catapult her career.
Sigh...why can't we all just get along for the sake of peace?
Image Credit: Instagram