It has been a couple of months since Proverb and his ex-wife, Onalerona Moreo announced their divorce.
The former lovers, who have children together, went through a rough patch in 2015 after the rapper and TV presenter confimed that his then wife had cheated on him. Although it looked like they were trying to fix things, they eventually went their seperate ways. 
Now Onalerona has decided to open up about the divorce. In a lengthy Instagram posts, the former Mrs "Verb" said divorce feels like death. "A loss that only God can restore," she wrote. 
READ: Love wins for Proverb and Onalerona
She said she often gets private massages from women reaching out and encouraging her. "You'll be shocked at realising that you are not the first and only one in a turmoil. So 8 months later after I left my marriage, I get requests to speak out about my divorce. The reason why I don't share much about the experience is to protect my family, the father of my kids and everyone involved." 
She explained that she wants to use her voice to encourage women who are going through a divorce.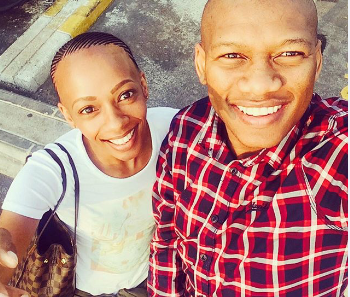 "I want you to trust me when I say there is life after death. No amount of public humiliation has broken me down rather it has given me more strength and power to face anything that life throws at me," she wrote. 
READ: Onalerona back in her element
Onalerona continued: "When the story broke, I was devastated, I knew I was about to lose everything and my life was going change completely. I would face judgement not only from my families but the entire South Africa..."
She added that no amount  of public humiliation and shame could break her. 
She also mentioned that days are not the same. "But trust me God loves all of us. God knows your heart and will always be with you . God will place the right people to support you." 
Image credit: Instagram
Watch Ntando Duma hijack ZALebs