Word on the entertainment streets is that Pastor Chris has been slapped with divorce papers by his wife for supposedly cheating on her for some years now. Ok and? 
We're still trying to figure out why the public is shocked about the divorce or even that Pastor Chris cheated on his wife. At the end of the day isn't he flesh and bones and as susceptible to temptation as we all are? Let's also not forget the obvious fact that Pastor Chris is a man, not to throw around general statements here but it's been historically proven that men do enjoy scoring their soccer balls in different goal posts. 
Yes, Pastor Chris is a well-respected man of God and he has disappointed quite a number of followers of his Christ Embassy Church for getting himself into this sticky (not to mention humiliating) situation. But let us shed a bit of light on the darkness that has fallen upon the Chris Oyakhilome family. 
Pastor Chris and his wife Anita head up Christ Embassy Church which is one of the biggest denominations in Nigeria and has branches all over the world. Remember his visit to South Africa and all the lost souls that flocked to FNB stadium for the Night of Bliss church service where Pastor Chris was praying and healing like crazy?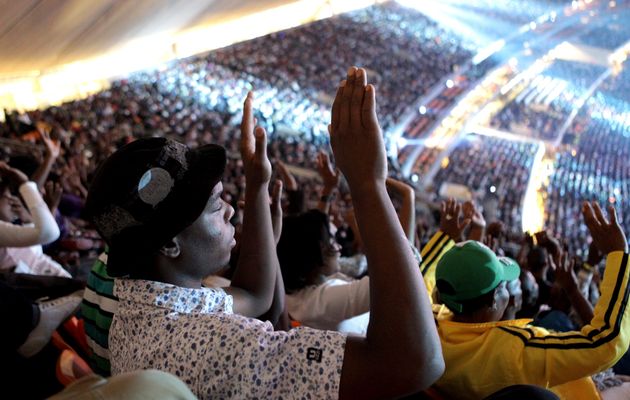 Pastor Chris isn't the only famous/celebrity pastor who has been caught dipping his fingers in a pie that was not meant for him. There have actually been quite a few pastors who have experienced the walk of shame.
Grammy Award winning gospel singer and pastor Kirk Franklin battled with porn addiction for years. The only difference between him and Pastor Chris is that he was honest enough to admit to his wife that he had a problem, whereas Pastor Chris avoided his divorce problems. To our knowledge Franklin has successfully managed to kick his porn addiction to the curb. Goodbye Hustler, hello Bible?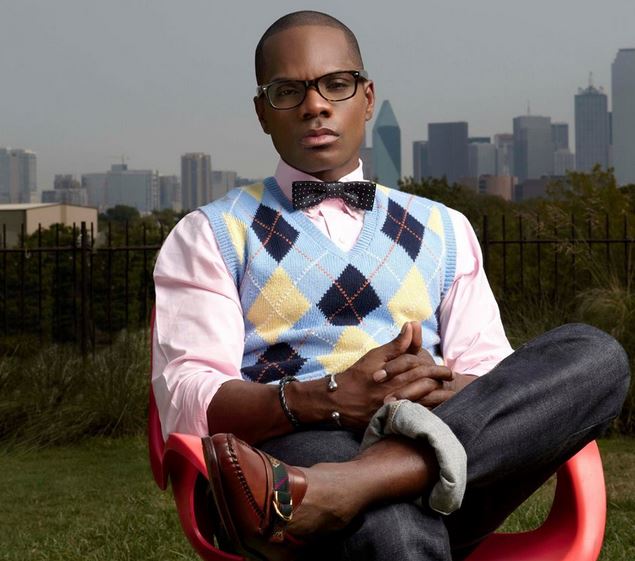 Gospel singer and minister Donnie McClurkin has also received some flack because of his sexual orientation. A few years back McClurkin had admitted that he had been delivered from homosexuality, a statement that caused quite a rift between him and how other LGBTI members view him.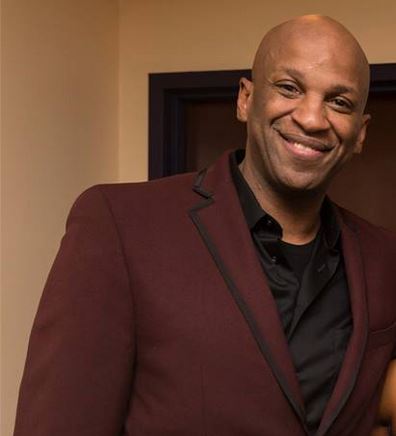 Then we also have the controversial Pastors of LA reality show which has sparked up numerous debates about its content and its over the top, exuberant pastors who have also been rumoured to have engaged in adulterous acts.
We're not condoning Pastor Chris's behaviour at all but let's just take it easy on the man shall we? After all he is a sinner like most of us reading this article. 
To show their support for their pastor, Pastor Chris's church has removed every single bit of information about Anita from the church website: (http://www.christembassy.org/).
Before she took him to court, the picture of Pastor Chris and Anita were on the homepage of the church website but following the shocking revelation, the wife has been removed from the site. Ouch!
When questioned about his marital affair, Pastor Christ was quoted as saying: "We had a vision, started and you joined us. If you don't like what we do, you can get out. Churches where members air their views never grow. Some pastors' wives think when they marry a pastor they are equal to the pastor."
And because everything requires an Open Letter, we found one just for you (and for Pastor Chris to read all by his lonesome in his fancy London hotel room).
An open Letter To Pastors Anita and Chris Oyakhilome: Having Nothing, Yet By Emeka Asinugo
Our dear Anita: I am addressing this letter to you because I know that it is you who will hold the key to triumph over the challenges that have recently raised their ugly heads in your family and in your ministry. I am convinced that even if you don't read this letter directly from me, some of the numerous members of Christ Embassy across the globe could read it and draw your attention to the words of an old man who is pretty much in the same calling as you and your husband are. I am writing this from my home: The Vicarage, St. Matthew's Church of England, Stratford, E15 4JX, where my wife, Christy is the Vicar, and the co-ordinating Chaplain of Westfield, Stratford City.
We were all taken aback when we read about your intention to file for a divorce against your husband, Pastor Chris. It was a scandal, Anita, and you must not  let it happen.
...As the servants of God, you must ask yourselves where the ultimate education of your children comes into this divorce prompting. If this divorce actually takes place, how would your daughters who you are preparing to become future leaders in the church and mothers in the family feel, knowing they come from a broken home? And how do your numerous followers interpret your individual identity with reference to your commitment to family and church?
You can read the full letter here with a cup of tea and a muffin.