This season of
Real Housewives of Joburg
hasn't been the same on screens; but off screens it has been
heated
.
We just found out that two of the show's biggest stars are threatening to sue one another and we are extremely worried as to what this could mean for the future of the show.
Okay, that's a lot to take in so let's back track a little.
Brinnette Seopela
is livid at her co-star, Lethabo Mathatho, who she claims "defamed" her at the
Glamour Women of the Year Awards
. Things have been tense between these two on screen and it looks as if they weren't just doing it for the cameras because Lethabo threw shade at her counterpart when they met up in Johannesburg last week.
Sunday World
shared the entire scoop and Brinette was at the centre of the action as she accused her costars of gossiping about her. She said, "For the past couple of episodes all they've been doing is spreading lies about me, and intentionally trying to harm me as a brand,"
The tension reached a boiling point as the two ended up embroiled in a verbal altercation at the
Glamour Awards
. The paper reports that heated words were exchanged and a number of onlookers were privy to the insults they traded.
And now Brinette is issuing an ultimatum to Lethabo and the rest of her costars: apologise, or face the might of the law! Brinette said, "She should definitely apologise through all media platforms, be it on print, radio, I don't care…. I feel that I deserve an apology, even though the apology will not reverse the damage caused to my reputation, so much that I'm considering taking legal action against them,"
So it looks as if the tension was not faked or dramaticised - these two really don't like each other! It reminds us of a time when two other costars clashed in dramatic manner both on their show and in real life. Remember when Diski Divas stars Wendy and Katlego attacked Nonhle during a radio interview. That tension, like this one on RHOJ, was very much not staged.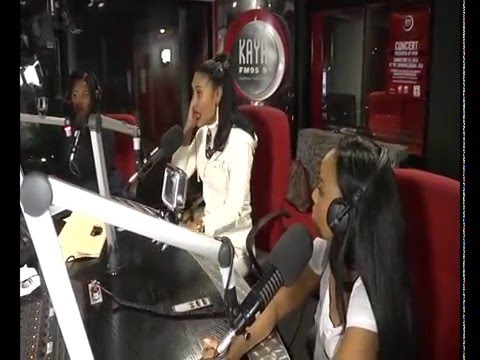 Do you think that Brinette should press charges to teach her rivals a lesson?
Read Next:
Why Evodia didn't come back to RHOJ
Image Credit: www.twitter.com