On Sunday, Somizi surprised fans by pulling out that old messy
SomGAGA
attitude we missed so much. The icon decided enough was enough and went full force drag on Sunday Sun tabloid writer, Theo Nyaba.
Somizi begins the video very calmly to best explain the situation to his loyal fans. He admits that at some point they were acquaintances with the writer but that didn't last. He now says that Theo has been writing lies about him for over 5 years.
"Theo Nyaba writes a whole lot of shit about me that is fabricated....99% of the things that he's written about me are ka*k" explained Somizi. He goes on to share that Theo has been the one stirring up
the rumor mill in relation to his wedding plans
. Somizi says that they only met with a Wedding Planner for the Somhale wedding last week! That means all those articles about multiple venues, shutting down Nelson Mandela Bridge, etc. were all from Theo's over active imagination. "We have never spoken to anyone about the wedding - not even the channel." shared Somizi, referring to the rumored R3 million deal with Multichoice that Theo also apparently made up out of thin air.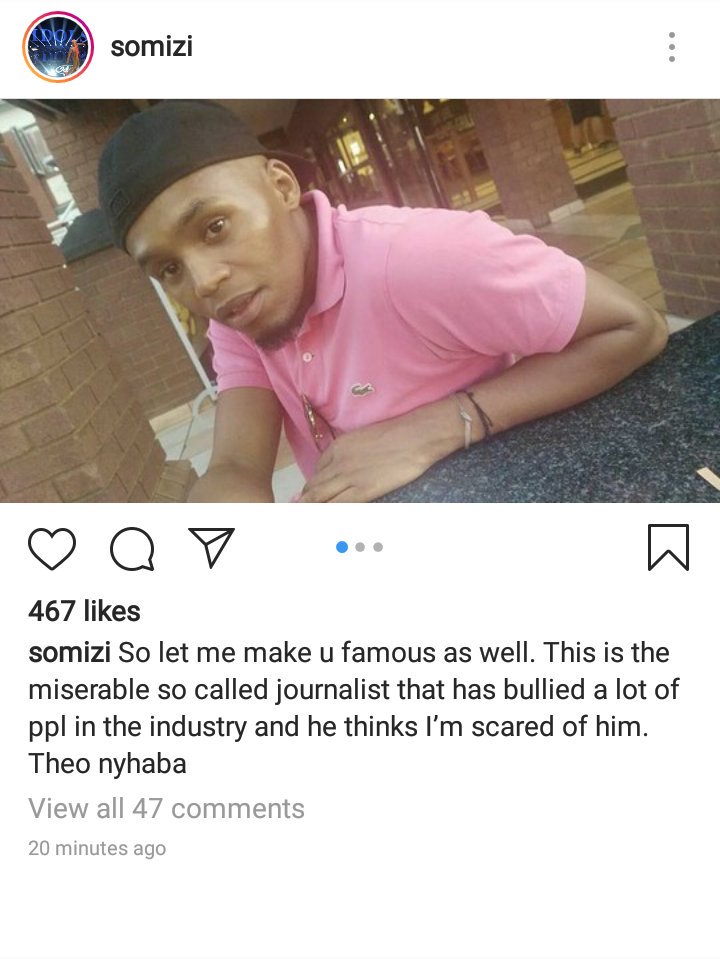 SomGAGA didn't pull back with the shots. He goes on to refer to Theo as "the saddest person i've ever met". He then just lost all composure, exclaiming "You own no property. You own vokol!". Somizi also dropped very personal files on Theo by alleging he is a Blessee for any rich man and politician who comes knocking.
Now, it's easy to say Somizi went too far but let's look at this is context, shall we? This is not the first time that Theo Nyaba has specifically been called out for lying on local celebrities.
In 2017,
Pearl Thusi
called him out on twitter for printing lie upon lie about her love life.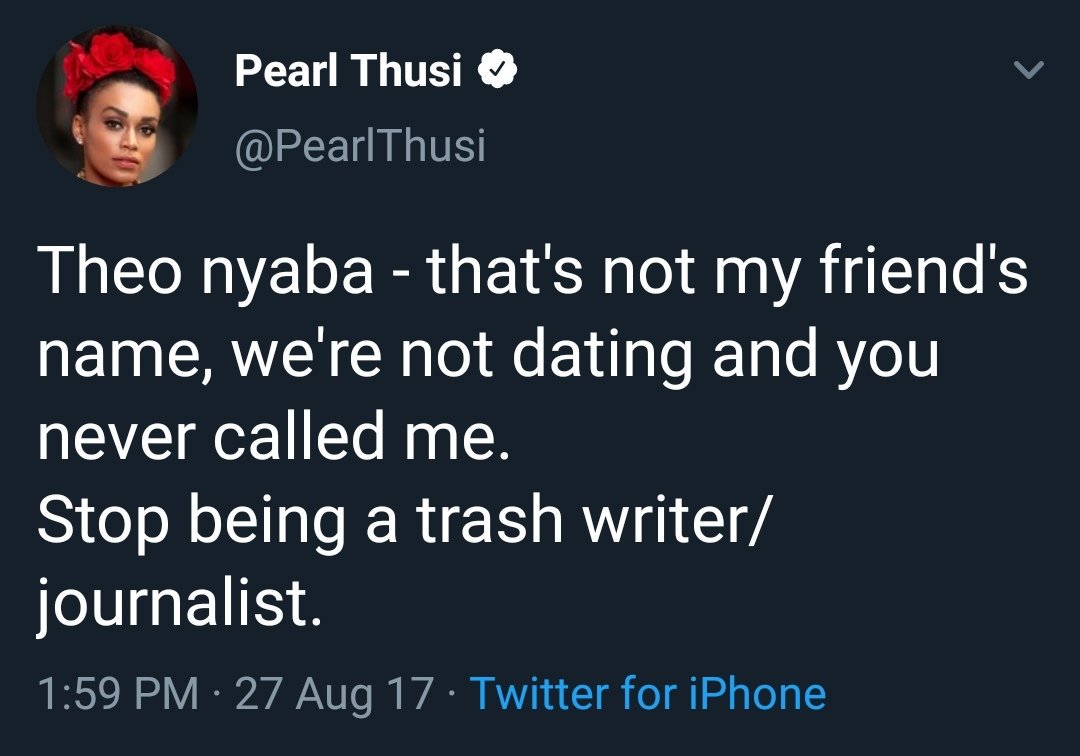 In 2018,
Pearl's ex
,
Robert Marawa
went as far as sharing screenshots on the timeline of the sort of harassment caused by Theo's lies.