Uncle Waffles
has had a more meteoric rise than almost anyone else in Mzansi's entertainment industry, but it was still surprising when she stayed on
Drake
's radar as long as she has. But the haters, especially
Slik Talk
, remain perpetually unimpressed.

The young DJ was recently elated after global superstar Drake shared a video of her and tagged her on his Instagram stories. She was all smiles as the act was automatically seen as an endorsement of her talent and her rising star, and her fans have been gushing over it for hours.
But Mzansi's most renowned professional hater, Slik Talk, was not impressed by this. He took to YouTube to share his bashful opinion, as he often does.
"So I just got the news that Drake posted Uncle Waffles on his Instagram story, and Uncle Waffles is out here celebrating like she won a f***ing academy award. Boohoo Uncle Waffles. Drake posted you on his Instagram story. That does not impress me one bit," he said.
He went on to tell Uncle Waffles that the rapper follows very many girls on Instagram, and she is nothing but his African fantasy.
"Drake is trying to smash; that's it," he continued. He also said that he had listened to her new EP, Red Dragon, and it was subpar.
He did acknowledge that she can dance and is a great performer, but as a DJ, she is average and subpar, and said that Drake was lying when he called her a top DJ.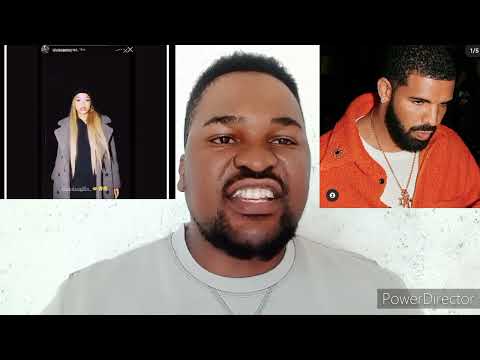 The DJ's star has been rising faster than ever, so it cannot be surprising that she has attracted love and hate in equal measure. But first, we have to acknowledge that Drake was the one who put her on in a big way, to begin with. Had he not shared that one video of her all those months back, there is no telling whether she would have blown up as much as she has.
Slik is not the only one who is unimpressed with her. Week after week, she is put through some vicious dragging on social media. But she has let none of it get to her. She continues to hold onto her team and those who root for her.
Speaking to
Complex UK
, she addressed the hate in the classiest way possible.
"…when they're being negative by doing things such as claiming that you're undeserving of your success or not good enough—it's a reflection of them rather than you," she offered.
One thing is clear, though. The only way is up for Uncle Waffles, and we love to see it.