Reacting to the video, Slik Talk said, "Baby girl, you are not as desirable as you once were. People aren't checking for you anymore Pearl. You are constantly trying to get attention, you are constantly trying to trend, and my thing is, let's focus on the talent which you have none."
The YouTuber went ahead and dissed Pearl's acting calling it horrible. "You can't act to save your life.
Queen Sono
was one of the worst shows I have ever seen in my life. I had to cut it off after five episodes," he said.
Slik Talk claims that Pearl's biggest claim to fame was twerking on Live Amp. He continued, "You know what they say Pearl Thusi, The prettiest people do the most ugliest things on the road to riches...you keep getting opportunities even though you have Zero talent to your name. Your biggest claim to fame was twerking on Live Amp and that is a fact Pearl Thusi."
A few days ago, Slik Talk took a swipe at Big Zulu after the rapper threatened to slap him following a video that he made accusing Big Zulu and
Lasizwe
of clout chasing.
In a video, the YouTuber made it clear that he is not scared of Big Zulu, and he can take him on any time.
"...so I woke up this morning to find that I am being threatened by Big Zulu talking about when he sees me he's gonna slap me...This is the same Big Zulu that I met at the Cassper Nyovest boxing match and this man was smelling like cow pee and now all of a sudden he is a tough guy?" he said.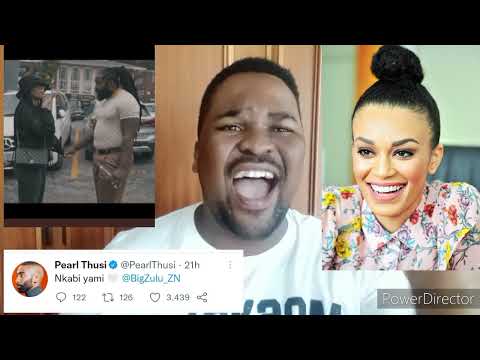 He said he lost a lot of money because of Lorch adding that the soccer player is failing dismally on the field. "You don't make a baby with a guy like Lorch, he is an embarrassment. I'm an Orlando Pirates supporter. Do you know how much money I've lost because of this clown? Do you know how much embarrassment I've had to take because of this clown? He just embarrassed us on the weekend and you gonna be impregnated by a clown like Lorch."