Before we start dissecting last night's SA Idols performance we think it's only fitting to first commend the celebrity performance from AKA and KO. We found it quite interesting that KO made a second appearance on the show just nearly a week after he performed Caracara.
And don't get us started on the "Run Jozi" single, it's definitely one solid theme song for December. At the rate local hip hop is going we honestly won't be surprised if a hip hop single snatches the number one spot on Ukhozi FM during the New Year's Eve count down this year. Woza December!
The Top 9 performances kicked off last night, not to sound biased, but Vincent Bones is really bringing on the heat this season. The man is really hungry for this title and his performances are proving just that.
We thought his rendition of Miguel's "Adorn" was his finest performance by far, but when he Performed R-Kelly's "When a woman loves", we were more than convinced that Vincent Bones will either win this year's competition or he'll make it to the number two spot.  Even Gareth Cliff attested to the fact that Vincent Bones is rattling up the other contenders in the competition.
"Now we really have a competition!"  Gareth raved. "This was your finest moment in the competition," he told Vincent.
"Absolutely incredible," said Unathi, but she advised Vincent to allow himself to show his emotions in his performances.
We also knew Vincent had nailed this performance when Randall's simple comment was "Votes for dayzz!"
Even Zelda La Grange, Nelson Mandela's former personal assistant foresees the possibility of Vincent Bones easily winning this year's competition.

Stellenbosch sweet-heart Lize Mynhardt's performance was underwhelming to say the least. Performing Queen's classic "Bohemian Rhapsody" Lize not only struggled to deliver an impressive performance but the judges were also surprised at her song of choice.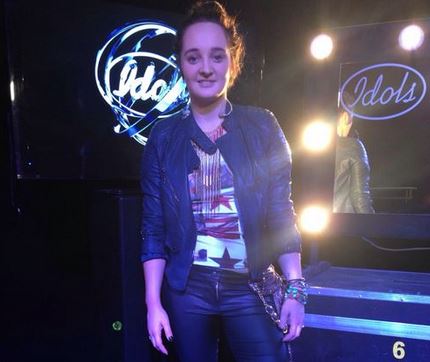 "That's a curious choice of song," Gareth noted. He pointed out that Freddie Mercury always really committed to that song and took it over the top, and that Liza didn't. 
But Unathi disagreed. "That was incredible to me," she marvelled. 
"There are certain songs you just want to stay form as far away as humanly possible and over the past two weeks you chose two of them," Randall complained. 
Musician, Zwai Bala was also disappointed by Lize's poor performance. Hopefully, this coming Sunday won't be the last time we see Lize on the SA Idols stage.

We also bid farewell to Vincent Verhoog and Ivan Roux. Shame it was really unfortunate to see Vincent Verhoog  leave, not only was Vincent V passionate about his career but he was genuinely passionate about the competition as a whole. Hopefully this wont be the last time we see him.