Since she won the title of Strictly Come Dancing (SCD) Season 6 with dance partner Raymond Hammond, one would think that Zakeeya Patel would be resting after 10 gruelling weeks of dancing but not at all. This SCD winner is more energized and ready to take on her next enterainment project.
Seeing that you've now won the title of Strictly come dancing, can you confidently say that you are a beast when it comes to Latin and Ballroom dancing?
[Laughs] I think I'm good at faking it! With Ryan as a teacher I think I can do both dances well but I don't know if I'm a beast as yet.  We learnt over twelve differant dance styles in over ten weeks so yes, I fake them very well.
Which one was the most intimidating dance style for you, that particular one which you dreaded performing?
I would have to say the Jive. It was so intimidating for me because I've never moved like that before. The high-knee technique was such a challenge for me because I just wasn't good at it, so that week I was really frustrated with myself because I wasn't looking good and our routine was not getting better. I was really convinced that it was the end of me that week . 
In our last interview you mentioned that your mother and sister use to laugh at you because of your lack of rhythm with it came to dancing, what's their reaction now?
They have been the most supportive people ever.  I mean them laughing at me was years ago, shame, and that was sweet of them but they've just enjoyed seeing me succeed in something I was awful at as child.
Yesterday pictures of you looking surprised with Ryan circulated on the net. What was running through your mind when you heard your name being announced?
'I wanted it' that's what was running through my mind.  At the beginning of this competition I knew how badly I wanted it and how focused I was at taking it and for us to get full scores from all judges was just amazing and that was just a testament of my hard work and that I finally had the title in my grasp.
If you hadn't had won it, who else do you think could've taken the title?
That's a tough one because the competition was very dependant on people's votes but if I had to just guess I'd definitely say Thapelo Mokoena could've won because he had a very strong supportive structure behind him.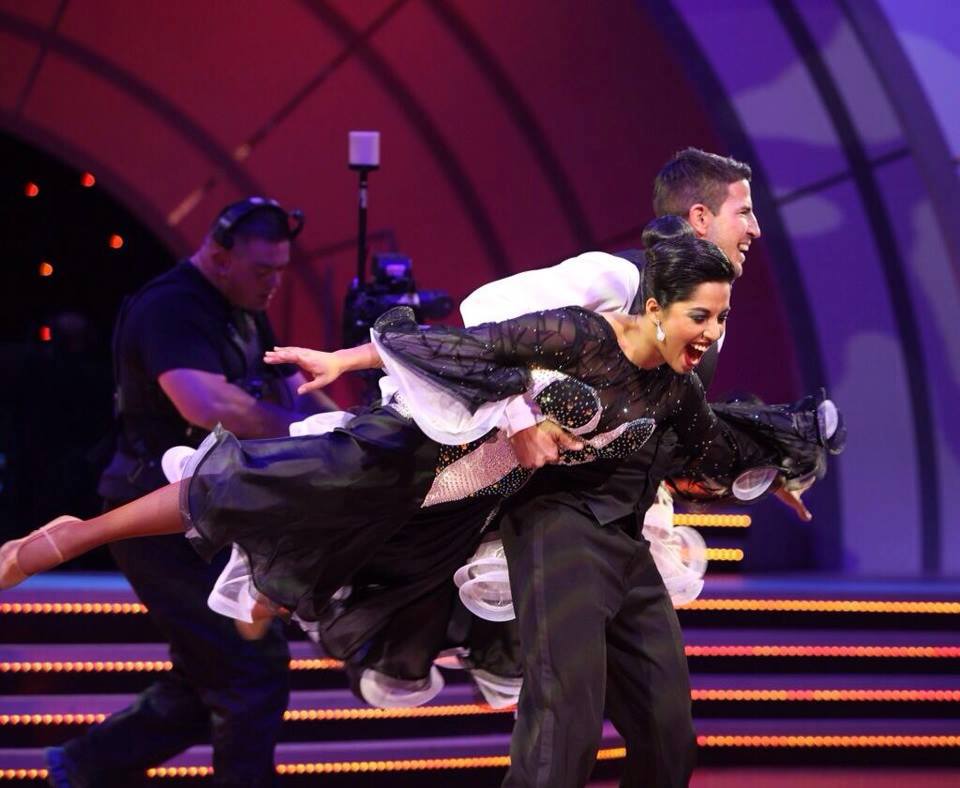 The competition was undoubtedly physically and emotionally taxing, did you experience any sort of dramatic moments that were not televised for the public to see?
I was actually laughing the other day because the camera crew made journey so effortless and easy, but I thought if only people new the number of times I was crying when the camera's were not rolling or how I re-acted when I couldn't do something. In one rehearsal there was this certain Jive stepping that I couldn't get right and we were rehearsing untill 11 at night and there was a point where I just bursted into tears, so I decided to go outside and pull myself together I was literally saying to myself 'Zak stop being a little bitch, get in there and get it right.'  It wasn't easy because in this competition you eat, breath sleep SCD so that was really emotional for me.
Now let's be honest how difficult was it partnering with a hunk like Ryan?
When I met him I thought, "Dow the hell am I going to dance with this guy for twelve weeks?"  Not just dance, but be up against his sexy body for twelve weeks. I actually told him that I was really uncomfortable doing the Ramba with him, at some point it was really difficult to be professional but he was a great partner to dance with; very understanding and such a gentleman.
What's next for Zakeeya after Strictly Come Dancing?
I'm doing a new show called End Game on SABC 1 I started shooting yesterday just after winning SCD at 7a.m so there's definitely no rest for the wicked!