Sigh, there's another baby girl we've now fallen in love with amidst the list of celebrity babies that have stolen our heart since their birth.
Baby Lulo, daughter to songwriter Lebo M and Zoe Mthiyane, has to be one of the cutest baby girls we've seen. The last time we became so broody was when this picture of baby Zoe Mabalane made its rounds on the internet.
Gosh! Months later and Zoe still has us wrapped around her finger!
Cuteness overload!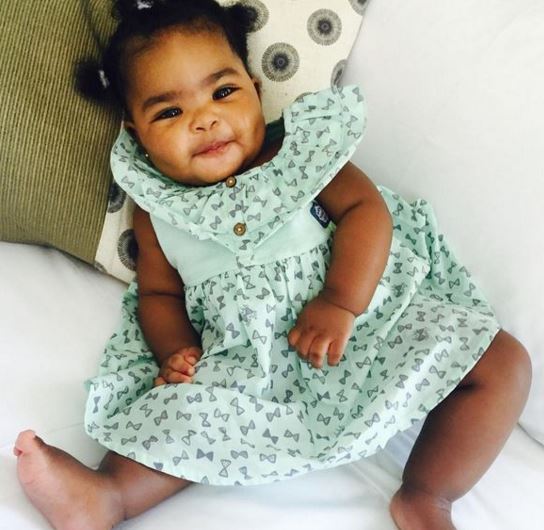 Back to baby Lu. Her and mommy Zoe had us grinning from ear to ear when they gave us their own private performance which was so adorable we had to replay it a couple of times.
Looks like baby Lu will be following in mommy's footsteps in a few years and we're happy to see that Zoe can still hold down a note.
Sing girl!
And we're sorry Lebo M but baby Lu definitely looks like mommy when she was a baby.
This #TBT picture of Zoe Mthiyane had us thinking it was actually her daughter in the picture???
Image Credit: Instagram