Zoleka Mandela
has launched her very own YouTube channel dedicated to her cancer journey.
The great grandchild of the late Nelson Mandela
has spoken at length about her journey with
cancer
and now wants to delve deeper into the diagnosis and dealing with the disease.
Read more:
"I Am Hanging By Thread"- Zoleka Mandela Shares Health Update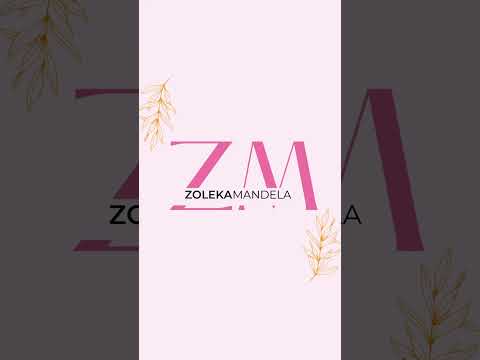 Announcing her diagnosis, Zoleka shared with her fans how she was fearful, more especially for her young kids and how she wanted to live for them.
"I've had a sore back for more than a month now, and recently consulted with my GP when I could no longer tolerate the excruciating pain in my left rib. I went for an x-ray of my chest and rib a few days ago - I have a pathological fracture and swelling caused by cancer," Zoleka wrote.
"My Medical Oncologist has scheduled me for a CT scan and bone scan, to determine whether I have cancer in the remaining parts of my body. From what she's told me, cancer in the bones cannot be eradicated nor can it be cured. I have Bone Metastasis. I've just had my CT scan and am awaiting my results."
She continued, "I don't even have the words to articulate my thoughts and feelings, the words to describe how scared I am right now. What do I tell my children? How do I tell them that this time around, I may not get to live my life as a survivor? How do I tell them everything will be okay when it's not? I'm dying … I don't want to die," she wrote.
Read more:
"I'm Dying. What Do I Tell My Children?"- Zoleka Mandela

Zoleka thanked her followers for the outpouring love, "I wanted to thank you all profusely for all your prayers and well wishes, for your generosity and kind deeds.
"I'm home and recovering from the side effects of my first session to treat cancer in my lungs, liver, ribs, spinal cord, and hips. I'm battling to come to terms with my diagnosis. It's both daunting and terrifying. Prayer for acceptance and peace that passes all understanding. Peace. Passion. Positivity," she wrote.
"So, I worked out for the first time today, and in a long time! I'm aiming for 2-3 workouts a week. I can only do low intensity or moderate exercises due to my (current) pathological fractures of my bones as a result of skeletal cancer, anything other than this would cause more of the bones in my body to break. As some of you may already know, I have cancer of the (bone metastasis) bone i,e. cancer in the spinal cord and hip, as well as in my lung and liver. I have taken up exercising yet again, to manage side effects of the cancer as well as to improve my physical and mental health or wellbeing. I'll post the exercises I completed today together with videos I took. Today is an even better day, I feel absolutely AMAZING!!! P.S. My CAMEL TOE tried to outshine me, like never!!! Peace. Passion. Positivity," she captioned the post.
Image credit: ANMG